Key details
Online Certificate Course

Online

8 weeks

7 - 10 hours per week

LSE Law School
As the regulatory landscape continues to evolve, a sound understanding of the field is of equal value to those who work within regulatory organisations and those who are subject to regulation.
The LSE Regulation Strategy online certificate course offers an engaging, multidisciplinary look at the topic of regulation. You'll engage with a cross-sectoral, contextualised approach to learning that will enable you to think critically about the regulatory environment as a whole. As a business leader, this will empower you to address regulatory change and its potential challenges, and in turn enhance your performance. Those working within the regulatory space will gain the knowledge and frameworks to critically examine and design regulatory systems and responses.
The Regulation Strategy online certificate course course aligns theory with the real world as it considers regulation through a practical lens, while still drawing on research-based academic material from LSE Law – one of the world's top law schools with an international reputation for the quality of its teaching and legal research.
Over eight weeks, you'll unpack the different drivers of regulation and learn how to improve accountability in regulation through transparency and public participation. You'll also examine transnational regulation and the opportunities and challenges it brings as well as the links between risk and regulation.
Gain the tools to critically examine the changing regulatory environment and how it affects you as a business professional
Develop a contextualised understanding of policy regulation and its underlying principles
Get in-depth insight into the field of regulation by drawing on academic material from LSE's law department
Earn a certificate of competence from LSE as validation of your abilities
This Regulation Strategy online certificate course is 8 weeks (excluding orientation week) with a time commitment of 7-10 hours per week.
Business professionals who are impacted by regulation, such as those working in risk, legal, and compliance departments
Business leaders whose companies are subject to significant regulation
Entrepreneurs or consultants who are exposed to regulation, whether as a result of a new venture, client or portfolio
Public policy professionals in non-governmental and non-profit organisations, as well as government employees or those working in regulatory agencies in various government departments
"The content of this course was broad and engaging. Each week dealt with a new regulatory model, providing an overall sense of building up a well-rounded knowledge on regulatory theory and strategy. At the end of the course I feel I have an understanding of key issues of regulation at a number of different levels. Online support from the support team was very quick and accessible."
LSE Online builds on our 125 year tradition of exploring the interconnected, multidisciplinary nature of our world that shape society and business globally. Since our inception in 1895, LSE has been a pioneer in providing courses for professional development. Our founding commitment is to understand the causes of things for the betterment of society. Never has this been a more important goal than in these times of unparalleled change. We provide you with the insights and skills to think critically and independently. To make the connections, see the greater picture. To shape the future by understanding today. Whatever stage you are in your life and career. Wherever you are in the world.
The design of this Regulation Strategy online certificate course is guided by LSE faculty, as well as industry experts, who will share their experience and in-depth knowledge with you throughout the course.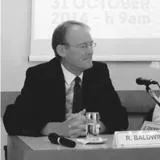 Professor Robert Baldwin
Emeritus Professor of Law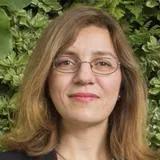 Professor Veerle Heyvaert
Professor of Law
LSE Law School is one of the world's top law schools with an international reputation for the quality of its teaching and legal research. In the UK, it was ranked first for research outputs in the most recent Research Excellence Framework (REF) and in the top 10 law departments overall by The Complete University Guide in 2021. In the QS World University rankings for 2021, the Department was ranked sixth.
Fees and entry requirements
Tuition fees: £2,200
Upon successful completion of the course, you will receive an LSE certificate of competence
There are no formal prerequisites for this course. However, basic business acumen and numerical proficiency is recommended.