Key details
Online Certificate Course

Online

8 weeks

7 - 10 hours per week

Department of Geography and Environment
This eight-week online certificate course combines both theory and practice as it prepares you to critically evaluate real estate investment options and make informed decisions, based on economic and financial theories and research.
Guided by LSE experts from LSE's world renowned Department of Geography and Environment (rated 2nd in the world by QS World University rankings - 2019), you'll explore the practical and theoretical functioning of urban real estate markets using concepts from urban economics, finance and real estate economics.
You will learn how to use different techniques to value property and how those valuations, financial leverage, and portfolio considerations are used to make real estate investment decisions. You'll explore how to analyse the value of investing in sustainable real estate and complete a capstone project, demonstrating your ability to apply the theoretical frameworks you develop during the course to inform practical real estate investment decisions.
This course has wide, international application, and will be valuable to professionals from a range of backgrounds who wish to explore and better understand the real estate market – as an investor, developer, or real estate practitioner.
Gain an in-depth understanding of real estate economics and markets
Understand the forces that influence the property market
Learn to value a property based on its features or income-generating potential
Develop practical property investment skills set against theoretical frameworks
Learn how best to fund the purchase of a property
Develop the ability to calculate the value of sustainable real estate
This online certificate course is 8 weeks (excluding orientation week) with a time commitment of 7-10 hours per week.
Professionals from a range of backgrounds, who wish to explore and better understand the real estate market – as an investor, developer, or real estate practitioner
Those who want to start a career in real estate but also to those who want to place their practical experience in the context of the latest theoretical thinking to verify and enhance their skills
"The webpage is fantastic, and I was even able to access it from my mobile devices when travelling, thus allowing me to make my learning perfectly compatible with my work agenda. I have achieved a very good general knowledge of the topics covered. The group online forums were very active, allowing me to engage in debates with many interesting classmates from around the globe."
LSE Online builds on our 125 year tradition of exploring the interconnected, multidisciplinary nature of our world that shape society and business globally. Since our inception in 1895, LSE has been a pioneer in providing courses for professional development. Our founding commitment is to understand the causes of things for the betterment of society. Never has this been a more important goal than in these times of unparalleled change. We provide you with the insights and skills to think critically and independently. To make the connections, see the greater picture. To shape the future by understanding today. Whatever stage you are in your life and career. Wherever you are in the world.
The design of this online certificate course is guided by LSE faculty, as well as industry experts, who will share their experience and in-depth knowledge with you throughout the course.
Professor Henry Overman
Professor of Economic Geography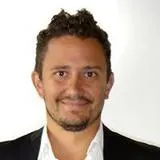 Professor Gabriel Ahlfeldt
Professor of Urban Economics and Land Development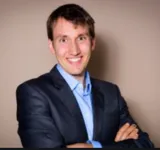 Dr Nikodem Szumilo
Fellow in Economic Geography
The Department of Geography and Environment at LSE is a a centre of international academic excellence in economic, urban and development geography, environmental social science and climate change. Highly regarded both nationally and internationally, in 2021, the QS World University rankings rated the department 2nd globally for Geography.
Fees and entry requirements
Tuition fees: £2,200
Upon successful completion of the course, you will receive an LSE certificate of competence.
There are no prerequisites for this course.