Key details
Online Certificate Course

Online

6 weeks

7-10 hours per week

LSE Law School
Gain a holistic overview of the key concepts, drivers, and frameworks of corporate transactions
Merger and acquisition (M&A) activity is increasing. Yet the volatile nature of these deals requires professionals to truly understand the foundations of M&A in order to get the best value for their business and client. Done successfully, corporate transactions can redefine companies. However, the challenges are complex.
On The Law and Economics of Mergers and Acquisitions online certificate course, developed by renowned faculty from LSE Law School, you'll learn to understand the structures and navigate the issues of corporate transactions. You'll examine the various types of deals, including private M&A, hostile takeovers and their defences against hostile takeovers, private equity transactions, as well as hedge fund activism. The course draws on financial and economic theory and real-world case studies to offer a practical and holistic overview of the key drivers and frameworks of transactions, highlighting the jurisdictional discrepancies across the UK, US, and EU member states. You'll walk away with an interdisciplinary toolkit to confidently engage with the legal issues, and contractual and negotiating elements that arise in corporate deals.
Understand the key types of corporate transactions, their structures, shared features, and the problems that typically arise within different deals
Develop an interdisciplinary toolkit to analyse corporate transactions, navigate obstacles, contracts, and regulatory requirements
Discover a range of legal strategies and techniques available to achieve client and stakeholder goals
Build a working knowledge of the jurisdictional discrepancies across the UK, US, and EU, and the legal challenges influencing corporate transactions in these areas
Gain a holistic overview of legal, economic, and social drivers of M&A, based on case studies, modern finance, and economic contract theory
This online certificate course is 6 weeks (excluding orientation week) with a time commitment of 7-10 hours per week.
Legal professionals who wish to gain a deeper understanding of the law and economics of corporate transactions

Individuals in financial and professional services, which includes accounting and management consulting, looking to enhance their ability to manage corporate transactions, by gaining further knowledge in law, regulation, and contracting

Professionals who wish to move into the M&A space and gain a holistic overview of the activities, as well as assist business owners and entrepreneurs who will gain the confidence to sell or exit their company
"I thought the course was brilliant. The overlay of economic principles and theory alongside the law is how the law should be taught! It was relevant, practical and thoroughly engaging. All the enrichment activities, podcasts, videos and further reading were just insightful and helped build my knowledge. The assessments were challenging, but really made me revisit my notes and think about the issues. I feel inspired to put what I have learned into practice."
LSE Online builds on our 125 year tradition of exploring the interconnected, multidisciplinary nature of our world that shape society and business globally. Since our inception in 1895, LSE has been a pioneer in providing courses for professional development. Our founding commitment is to understand the causes of things for the betterment of society. Never has this been a more important goal than in these times of unparalleled change. We provide you with the insights and skills to think critically and independently. To make the connections, see the greater picture. To shape the future by understanding today. Whatever stage you are in your life and career. Wherever you are in the world.
The design of this online certificate course is guided by LSE faculty, as well as industry experts, who will share their experience and in-depth knowledge with you throughout the course.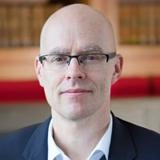 Professor David Kershaw
Professor of Law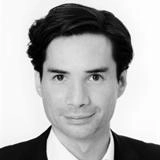 Edmund Schuster
Associate Professor of Law
Fees and entry requirements
Tuition fees: £2,300
Upon successful completion of the course, you will receive an LSE certificate of competence.
Entry requirements
There are no prerequisites for this course.