Key details
Online Masterclass

Online

3 weeks

6-8 hours per week

Department of Philosophy, Logic and Scientific Method
As artificial intelligence (AI) adoption becomes more commonplace, so do questions of the ethics surrounding the design and implementation of it. In order to critically assess the implications of AI and manage its diverse impacts, it is essential to gain a comprehensive overview of key ethical questions raised by the effects of AI on the state, business, and society.
The Ethics of AI three-week online masterclass examines the ethical challenges and opportunities presented by AI technologies. Throughout this course, you'll apply moral concepts – such as inequality, fairness, and transparency – to real-world situations to better understand and resolve ethical dilemmas. Gain insight into how AI technologies can be used in a variety of business contexts, including hiring and employee supervision, and learn what this might mean for issues such as discrimination and power imbalances in your organisation.
With a focus on developing a practical skill set for immediate application, benefit from LSE's world-renowned teaching, faculty, and research as you engage in this topical, integral discussion. You'll also have the opportunity to participate in live sessions with participants and facilitators, take part in practical activities investigating the ethical tensions inherent in AI, and join a global network of like-minded peers.
Develop a practical toolkit for navigating the ethical dilemmas of AI
Gain critical thinking skills to debate key ethical issues in AI
Investigate the theoretical foundations of democracy and administrations, and use them to diagnose the challenges and opportunities presented by AI
Examine the roles and responsibilities of governments and multinational corporations when designing and deploying AI
Learn how AI impacts inequalities of resources, opportunities, and power in the workplace
Build a toolkit for responsible innovation, and for managing the social impact of automated work and decision-making
This online masterclass is 3 weeks with a time commitment of 6-8 hours per week.
Professionals within the public sector, private sector, and civil society who are faced with ethical issues relating to AI, data, and general technological advancement.
Leaders working in organisations that deal with big data looking to implement AI technologies and manage the social impact of potential technological changes
Professionals within the tech industry looking to enhance their knowledge of ethics and AI as a way to further their career development and personal growth
Anyone interested in understanding the impact of AI on individuals and society
"There are many impactful learnings drawn from the course. The course combined the need for both moral and causal inference in the effort to tackle bias and inequality, and the need for regulation of AI so it is used in a fair way and to ensure the harmful effects are minimised in favour of positive impact of AI to people's lives."
LSE Online builds on our 125 year tradition of exploring the interconnected, multidisciplinary nature of our world that shape society and business globally. Since our inception in 1895, LSE has been a pioneer in providing courses for professional development. Our founding commitment is to understand the causes of things for the betterment of society. Never has this been a more important goal than in these times of unparalleled change. We provide you with the insights and skills to think critically and independently. To make the connections, see the greater picture. To shape the future by understanding today. Whatever stage you are in your life and career. Wherever you are in the world.
This online masterclass is designed by LSE faculty, with contributions from guest speakers, who will share their experience and in-depth knowledge with you throughout the course.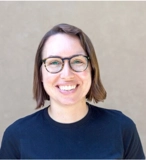 Dr Kate Vredenburgh
Course Convenor and Assistant Professor, Philosophy, Logic and Scientific Method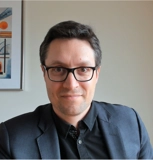 Dr Thomas Ferretti
Course Contributor; Fellow, Philosophy, Logic and Scientific Method
The Department of Philosophy, Logic and Scientific Method at LSE was founded by Professor Sir Karl Popper in 1946, and remains internationally renowned for a type of philosophy that is both continuous with the sciences and socially relevant.
Fees and entry requirements
Tuition fees: £500
Upon successful completion of the course, you will receive an official digital badge from the London School of Economics and Political Science.
Entry requirements
There are no prerequisites for this course.