Key details
On campus open programme

On campus

1 week, full-time

Department of Management
Leverage data science and AI to make informed, intelligent decisions.
Statistical analysis and data management are transforming decision-making in just about every field of private and public life. But how do you distinguish between good data science and bad? This fast-paced, intensive programme gives you a comprehensive, non-practitioner grounding in data science, AI and machine learning. You will also explore its real-world application across business, government and law. Emerge with the understanding and vocabulary to assess quantitative evidence, design big data studies and make more intelligent, data-driven decisions.
An intensive, empowering learning experience for you. Strategic impact for your organisation.
How you learn
Data Science and AI for Executives is an intensive, five-day learning experience that expertly integrates academic theory and hands-on, practical business application of the concepts and ideas explored. The programme brings together executives and decision-makers from a broad diversity of sectors, organisations and geographies at the LSE campus in central London. Together you will explore the concepts using contemporary case studies, demonstrations, group work discussion and highly interactive sessions with faculty. You also benefit from a full glossary of terms and vocabulary and direct access to four expert practitioner guest speakers who will present work from a variety of applied fields in data science. The programme is led by LSE faculty, who are global thought leaders in data science and statistical analysis.
View the provisional programme timetable below:
Join our mailing list
Sign up to get more information about Data Science and AI for Executives
This programme is designed for:
Senior decision-makers from a range of industries who want to make better data-driven decisions.
Senior executives looking to integrate good data management practices into their business strategies.
Professionals working in industries concerned with regulatory affairs, privacy and data protection laws.
Executives who want to update their understanding of the role of machine learning and AI in data management.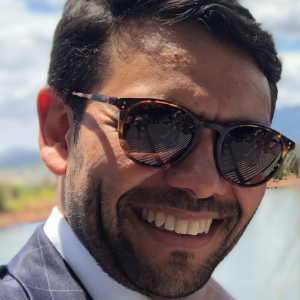 "Six months on from the programme, it's already had a big impact on my work. I'm speaking the language of a quantitative analyst and I can't put a price on the confidence that's given me in my conversations."
At LSE, we understand the complex interconnectedness of the challenges facing our world. As Europe's foremost social science university, we know that it is only by managing this interconnectedness that you can secure sustainability and success in business. All of our world-class programmes for leaders leverage the fullest benefits of our renowned, interdisciplinary expertise – the psychology, the finance, the economic dimensions, and the interplay between them that underscores global business. You emerge with the fully rounded understanding, the integrated mindset and the leading-edge strategic tools to navigate complexity and spearhead meaningful change.
The programme is taught by world experts in data science and AI.
Professor Kenneth Benoit
Professor of Computational Social Science and Head of the LSE Data Science Institute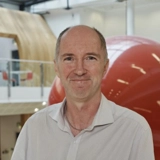 Dr Edgar Whitley
Associate Professor of Information Systems, Department of Management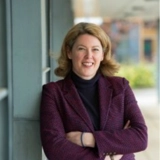 Professor Sabine Benoit
Professor of Marketing, University of Surrey
The Department of Management at LSE is a world-class centre for research and education in business and management, that draws fully on the LSE tradition of inter-disciplinary academic excellence. Ranked #2 worldwide for business and management by the QS World University Rankings 2019, the department informs and inspires the very best in management in practice by challenging and enhancing understanding of people, teams, organisations and markets, as well as the economic, psychological, social, political and technological contexts in which they operate worldwide. 
Fees and entry requirements
Tuition fee: £6,950
This covers all tuition, course materials, daily lunches and networking events. You will receive an LSE certificate of completion at the end of the course.
3 June 2024: Applications opening soon. Sign up to our mailing list to register your interest.
Entry requirements
All LSE executive education participants are required to have:
Fluency in English.
A good undergraduate degree or significant work experience in a relevant role(s).
Minimum five years' professional experience. Typically our participants have more than ten years' work experience, but we will consider those with less experience who have enjoyed an accelerated career path to a senior level.