Key details
Online Certificate Course

Online

8 weeks

7-10 hours per week

Department of International Relations
Understand the relationship between international relations and business, and learn to anticipate the effects of global change.
In today's volatile and unpredictable global order, it has become increasingly important for decision makers in business to have a grounded understanding of the various political, social, economic, technological and environmental drivers of global change.
This course focusses on the core concepts for understanding globalisation and global change, from the disciplines of international relations, political science, political economy and macroeconomics. It addresses real world problems using historical reflection, conceptual discussion and in-depth case studies. You will explore key events that have shaped the evolution of globalisation from the 19th century until today.
You will analyse, in particular, how corporate organisations are impacted by events such as the 2008 financial crisis, changes in global supply chains, global power shifts and the emergence of China as a global economic power, instability in key areas of the developing world, technological and environmental disruption from automation and robotics to cybersecurity and climate change, and the rise of populism in the western world.
Identify and maximise the opportunities – and mitigate the business risks – associated with globalisation and a global economy
Acquire a deeper understanding of the political, social, economic, technological and environmental shifts that have taken place as a result of globalisation
Learn about the economic forces that drive production, investment and growth globally
Cultivate an ability to analyse events from different perspectives, in order to make strategic business decisions
Understand and participate in some of the most pressing academic debates centred around the challenges of globalisation
Propose a business and/or investment strategy for an organisation that wants to expand internationally, using your newfound knowledge and frameworks
This online certificate course is 8 weeks (excluding orientation week) with a time commitment of 7-10 hours per week.
CEOs, managers, C-suite executives, finance and investment professionals, entrepreneurs, advisors, and policy makers with the tools to analyse and interpret the effects of global events
Anyone involved with international business or trade, as well as those with a keen interest in current global affairs.
"I enjoyed the blend of international relations and political economics. The course materials, lectures, and ability to communicate directly with my classmates from around the world greatly expanded and deepened my knowledge of IR and the political economy, and the implications on the ebbs and flows of globalisation. "
LSE Online builds on our 125 year tradition of exploring the interconnected, multidisciplinary nature of our world that shape society and business globally. Since our inception in 1895, LSE has been a pioneer in providing courses for professional development. Our founding commitment is to understand the causes of things for the betterment of society. Never has this been a more important goal than in these times of unparalleled change. We provide you with the insights and skills to think critically and independently. To make the connections, see the greater picture. To shape the future by understanding today. Whatever stage you are in your life and career. Wherever you are in the world.
The design of this online certificate course is guided by LSE faculty, as well as industry experts, who will share their experience and in-depth knowledge with you throughout the course.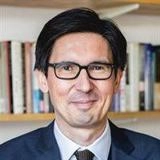 Professor Robert Falkner
Professor of International Relations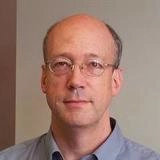 Professor Chris Alden
Professor of International Relations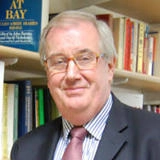 Professor Michael Cox
Emeritus Professor of International Relations and LSE IDEAS Director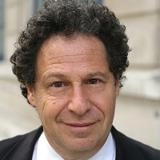 Professor Saul Estrin
Emeritus Professor of Management Economics and Strategy
The Department of International Relations is one of the oldest as well as largest IR departments in the world, with a truly international reputation. The Department is ranked 2nd in the UK and 4th in the world in the QS World University Ranking by Subject 2023 tables for Politics and International Studies
Fees and entry requirements
Tuition fees: £2,100
Upon successful completion of the course, you will receive an LSE certificate of competence.
Entry requirements
There are no prerequisites for this course.