Key details
On campus open programme

On campus

1 week, full-time

Department of International Development
Discover how to make the changes to accelerate development growth
Why are some countries rich and others poor? Why are some governed well and others badly? Why are some cohesive and others conflicted? This programme will give you a deeper understanding of these issues and enhance your ability to design, monitor and evaluate policies, programmes and projects in societies at different levels of development.
The programme provides an interdisciplinary and critical approach to the theories and practices being used to address problems of governance, economic growth, equity and stability, and social inclusion in the Global South.
A profound and transformational learning experience for you. Immediate and actionable insights for your organisation.
How you learn
Managing Inclusive Development in Emerging Societies in an intense five-day programme. You will join a small cohort of senior leaders involved in development and emerging markets from a diverse range of roles, organisations, sectors and geographies at the LSE campus in the heart of London. Delivered by our world leading faculty in the field of international development, each day will include a formal lecture followed by small-group discussions and interactive workshops attempting to solve practical policy and project problems each evening.
View the provisional programme timetable below:
Join our mailing list
Sign up to get more information about Managing Inclusive Development in Emerging Societies
Senior and fast track junior officials in public, for-profit and not-for-profit organisations involved in foreign policy-making, international aid and trade and investment in emerging societies and markets
Professionals from national governments in emerging societies and markets
Executives working in multinational companies which do business in developing countries.
"I think the major highlight of the programme for me was the opportunity to gain a really broad vision of development across time and across the globe. The programme has really opened my mind and broadened out my perspective on key issues"
At LSE we understand the complex interconnectedness of the challenges facing our world. As Europe's foremost social science university, we know that it is only by managing this interconnectedness that you can secure sustainability and success. All of our world-class executive education programmes leverage the fullest benefits of our renowned, interdisciplinary expertise – the science, the economics, the political and institutional interplay that undergird global business – so that you emerge with the fully rounded understanding, the integrated mindset and the leading-edge strategic tools to navigate complexity and spearhead meaningful change.
On this course you'll be learning from both world class LSE faculty and guest speakers, who bring their experiences to life through case studies.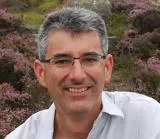 Professor Jean-Paul Faguet
Professor of the Political Economy of Development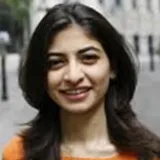 Dr Mahvish Shami
Assistant Professor
The Department of International Development promotes interdisciplinary postgraduate teaching and research on processes of social, political and economic development and change. The Department is dedicated to understanding problems of poverty and late development within local communities, as well as national and international political and economic systems.
Fees and entry requirements
Tuition fee: £3,995
This covers all tuition, course materials, daily lunches and networking events. You will receive an LSE certificate of completion at the end of the course.
Entry requirements
All LSE executive education participants are required to have:
Fluency in English.
A good undergraduate degree or significant work experience in a relevant role(s).
Minimum two years' professional experience. Typically our participants have more than ten years' work experience.