Key details
Online Certificate Course

Online

6 weeks

4 - 10 hours per week

Department of Geography and Environment, The Grantham Research Institute on Climate Change and the Environment
Sustainability is a complex and multidimensional issue that cannot be viewed as a simple box-checking exercise or removed from its broader context. Individuals and organisations require a deeper knowledge of the economic, social, and political dynamics that impact sustainability initiatives if they're to ensure their success.
On the Sustainability: Environment, Economy and Society online certificate course, you'll gain an integrated, holistic understanding of sustainability through a unique, social-sciences lens. Guided by industry experts, you'll systematically unpack the core concepts governing sustainability today, and turn theory into practice by examining a number of relevant, real-world scenarios.
Investigate the applications of sustainability from a business perspective, as you explore the nature of social development, analyse the relationship between economic growth and sustainability, and develop your ability to lead your organisation's sustainability transition. You'll also examine the shared, interconnected nature of climate-related risk, and gain practical tools for managing and preserving natural capital.
At the end of six weeks, you'll have the confidence to strategically weave sustainability into your current or future role, and an enhanced skill set for guiding your organisation to success in the green economy.
Develop an integrated, social-sciences understanding of how key economic and political concepts apply to sustainability today

Explore strategies for leading your organisation's sustainability transition through the practical application of various real-world scenarios

Learn how to manage the impact of climate-related risk, preserve and value natural capital, and incorporate sustainability into your financial or developmental goals

Gain the skills to weave sustainability into all aspects of your operations and confidently hybridise your role for participation in the green economy
This online certificate course is 6 weeks (excluding orientation week) with a time commitment of 4-10 hours per week.
This course will benefit any professional interested in driving sustainability, regardless of their industry or role.
Business leaders, directors, and managers will gain real-world strategies for leading sustainability practices in their organisations, while finance and investment professionals will enhance their ability to deliver socially responsible investments.
Public-sector professionals, including those who work with non-governmental organisations and agencies, will benefit from a cross-sector perspective on sustainability, and unearth tools to improve their current role performance.
Risk and compliance managers will gain insights into the shared, interconnected nature of climate-related risk, and technical environmentalists will be able to more effectively link their practices to the world of business and prove the value of sustainability in the marketplace.
Participants of all experience and skill levels will develop a deeper understanding of the current sustainability landscape, and acquire practical tools for hybridising their careers in the green economy of the future.
LSE Online builds on our 125 year tradition of exploring the interconnected, multidisciplinary nature of our world that shape society and business globally. Since our inception in 1895, LSE has been a pioneer in providing courses for professional development. Our founding commitment is to understand the causes of things for the betterment of society. Never has this been a more important goal than in these times of unparalleled change. We provide you with the insights and skills to think critically and independently. To make the connections, see the greater picture. To shape the future by understanding today. Whatever stage you are in your life and career. Wherever you are in the world.
The design of this online certificate course is guided by LSE faculty, as well as industry experts, who will share their experience and in-depth knowledge with you throughout the course.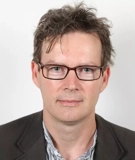 Professor Declan Conway
Interim Deputy Director and Professorial Research Fellow, Grantham Research Institute on Climate Change and the Environment, LSE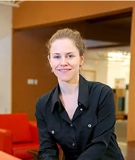 Dr Marion Dumas
Assistant Professorial Research Fellow, Grantham Research Institute on Climate Change and the Environment, LSE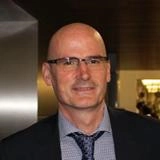 Professor Giles Atkinson
Professor of Environmental Policy and Deputy Head of Department (Education and Teaching), Department of Geography and Environment, LSE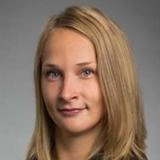 Dr Nora Sylvander
LSE Fellow in Environment, Department of Geography and Environment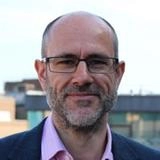 Dr Richard Perkins
Associate Professor of Environmental Geography, Department of Geography and Environment, LSE
The Department of Geography and Environment at LSE is a a centre of international academic excellence in economic, urban and development geography, environmental social science and climate change. Highly regarded both nationally and internationally, in 2021, the QS World University rankings rated the department 2nd globally for Geography.
The Grantham Research Institute on Climate Change and the Environment was established by the London School of Economics and Political Science in 2008 to create a world-leading multidisciplinary centre for policy-relevant research and training on climate change and the environment, bringing together international expertise from across LSE and beyond, including on economics, finance, geography, the environment, science, law, international relations, development and political science.
Fees and entry requirements
Tuition fees: £2,200
Upon successful completion of the course, you will receive an LSE certificate of competence.
There are no prerequisites for this course