Key details
Online Masterclass

Online

3 weeks

4-6 hours per week

Department of Media and Communications
In the face of the climate emergency and as pressure on the planet's natural resources increases, businesses around the world need to adopt more and better sustainable practices, processes and operations. In addition to aligning with new Environmental, Social, and Governance (ESG) standards, organisations will need to adjust communications practices to meet the sustainability expectations of their employees, stakeholders, and consumers.
The Sustainability Communication Strategies three-week online course is deeply rooted in theory, research, expert insights and real-world case studies. It's designed to enhance your understanding of the expectations that organisations now face in relation to producing communications about the environment and sustainability. You'll explore the important power relations that shape sustainability communication between organisations and their audiences within the context of a volatile, uncertain, complex, and ambiguous (VUCA) world. Through a combination of practical and theoretical insights, you'll learn how to understand audience attitudes, values, and beliefs in order to frame sustainability messaging and communicate with your audience as a conversation partner.
Develop an understanding of the factors that influence an organisation's sustainability messaging in the context of changing social, political, economic, and media landscapes
Enhance your ability to identify and analyse different audiences and develop an effective sustainability communications approach that meets their expectations
Engage with your audience as a conversation partner, recognising the importance of their attitudes, values, and beliefs
Gain insight into the TADD (Trust, Access, Dialogue, and Disclosure) model and the skills to use it to analyse context and audience to frame sustainability messaging
Learn about the importance of balancing ethics, organisational reputation, and stakeholder interests when communicating about sustainability
This online masterclass is 3 weeks with a time commitment of 4-6 hours per week.
This course is designed for communications professionals, and those in public-facing roles, who want to help their organisation to communicate openly, authentically, and in a manner that is truly reflective of their organisation's environmental impact.
Those in the fields of marketing, media, and communications will gain practical insights into a growing business need, which can help them improve performance in their current role or pivot into a more specialised position.
Professionals and mid-level managers, in any industry, who are responsible for shareholder and stakeholder relations, community engagement, or public relations will learn how to adjust their communications practices to align with the sustainability expectations of diverse audiences. This includes marketing communication roles such as social media management, brand management or content management.
The course is also relevant to anyone who needs to be equipped to handle external reputation management.
"The course provided a great overview of sustainability communications, with a solid mix of academic research and real-life case studies and tools. The content and the flow of modules were engaging, and it was easy to pace the learning."
LSE Online builds on our 125 year tradition of exploring the interconnected, multidisciplinary nature of our world that shape society and business globally. Since our inception in 1895, LSE has been a pioneer in providing courses for professional development. Our founding commitment is to understand the causes of things for the betterment of society. Never has this been a more important goal than in these times of unparalleled change. We provide you with the insights and skills to think critically and independently. To make the connections, see the greater picture. To shape the future by understanding today. Whatever stage you are in your life and career. Wherever you are in the world.
This online masterclass is designed by LSE faculty, with contributions from guest speakers, who will share their experience and in-depth knowledge with you throughout the course.
Professor Lee Edwards
Professor of Strategic Communications and Public Engagement, Deputy Head of Department (Education) and Programme Director for MSc Strategic Communications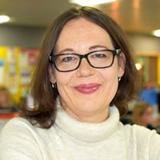 Dr Claire Forbes
Guest Teacher in the Department of Media and Communications
The Department of Media and Communications is a world-leading centre for education and research in communication and media studies at the heart of LSE's academic community in central London. We are ranked #1 in the UK and #3 globally in our field (2022 QS World University Rankings).
Fees and entry requirements
Tuition fees: £500
Upon successful completion of the course, you will receive an official digital badge from the London School of Economics and Political Science.
Entry requirements
There are no prerequisites for this course.