Key details
Online Certificate Course

Online

8 weeks

7 - 9 hours per week

The Marshall Institute for Philanthropy and Social Entrepreneurship
Social entrepreneurship is at the heart of debates about social change and tackling global social problems. As social consciousness grows, so has the need for organisations that have purpose and ethical business practices built into their foundations. There is also increasing impetus to integrate social purpose into corporate strategy to maintain a competitive advantage and for long-term survival.
Learn about the context, and understand the processes, tools, and skills required to launch and scale a social enterprise with the Social Entrepreneurship online certificate course. Over eight weeks, you'll learn how to create a business plan for building a socially responsible organisation from the ground up.
You'll gain a firm understanding of the challenges and opportunities involved in developing an ethical organisation and learn how to measure the social impact and value created by your organisation. Drawing on insights from experts at one of the world's leading social science universities, you'll learn how to articulate a social issue and gain the skills and confidence to drive positive change in your entrepreneurial context.
Gain an introduction to the concept of social entrepreneurship and learn how to choose an enterprise model that best fits your social project
Learn what constitutes a social problem and how to approach finding a solution for it
Understand the key organisational considerations for growing a social enterprise, and build a comprehensive business plan to guide its development
Gain an essential understanding of funding / financing tools and entrepreneurial skills as well as learn how to measure the social impact created by your organisation
Learn about the ecosystem and the role that government, business, and non-profit organisations play within it
This online certificate course is 8 weeks (excluding orientation week) with a time commitment of 7-9 hours per week.
A variety of professionals in a range of industries, including current and future entrepreneurs looking to start social enterprises or organisations
Those in a management role, especially within non-profit organisations, social-sector consultancies, and social enterprises looking to gain the skills needed to make a measurable social impact
Leaders, executives, or managers looking to support and address a social issue and embed purpose within their firms
Policymakers who want the knowledge and tools to better collaborate with social enterprises, philanthropic foundations, and social-impact funders
"I found the social entrepreneurship course extremely informative and practical. I had my assumptions prior to the course but now have a much more in-depth understanding of the context, challenges and skills of a social entrepreneur. My experience has been very positive, and I would highly recommend individuals to consider LSE online courses."
LSE Online builds on our 125 year tradition of exploring the interconnected, multidisciplinary nature of our world that shape society and business globally. Since our inception in 1895, LSE has been a pioneer in providing courses for professional development. Our founding commitment is to understand the causes of things for the betterment of society. Never has this been a more important goal than in these times of unparalleled change. We provide you with the insights and skills to think critically and independently. To make the connections, see the greater picture. To shape the future by understanding today. Whatever stage you are in your life and career. Wherever you are in the world.
The design of this online certificate course is guided by LSE faculty, as well as industry experts, who will share their experience and in-depth knowledge with you throughout the course.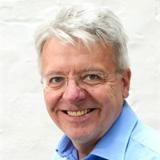 Professor Stephan Chambers
Director and Professor in Practice, The Marshall Institute for Philanthropy and Social Entrepreneurship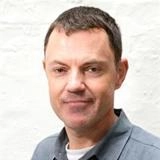 Dr Jonathan Roberts
Teaching Director and Senior Lecturer in Practice, The Marshall Institute for Philanthropy and Social Entrepreneurship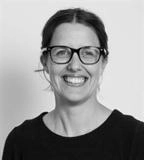 Dr Eva Neitzert
Visiting Fellow, The Marshall Institute for Philanthropy and Social Entrepreneurship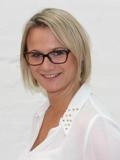 Amelia Bradley
Head of External Relations, The Marshall Institute for Philanthropy and Social Entrepreneurship
The Marshall Institute works to improve the impact and effectiveness of private action for public benefit. The Institute informs and coordinates the efforts of citizens, researchers, private sector organisations, and social entrepreneurs who are working to tackle the world's most pressing challenges.
Fees and entry requirements
Tuition fees: £1,800
Upon successful completion of the course, you will receive an LSE certificate of competence.
There are no prerequisites for this course.