Key details
Online Certificate Course

Online

8 weeks

6-8 hours per week

School of Public Policy
The COVID-19 pandemic's unprecedented impact on business and politics has had global organisations across industries racing to build stronger, more resilient business strategies for the future. The interconnected nature of the global environment makes risk and crisis management tools a must-have. To effectively mitigate potential business threats and respond to unforeseen events, it is essential to gain a comprehensive understanding of both risk and crisis management.
The Risk and Crisis Management online certificate course will provide you with intensive exposure to central approaches in the theories of these disciplines. Focusing on the interplay between risk and crisis management, this course brings these two disciplines together to equip you with strategies to effectively prepare for and respond to potential challenges. Throughout the course, you'll learn how to make provisions and have the necessary strategies in place for potential risks to your organisation.
Guided by LSE experts, you'll explore accountability and responsibility strategies to mitigate the impact of unforeseen risks and crises and foster a culture of preparedness within your organisation. Drawing on private and public sector examples, this course will equip you with the tools to optimise your risk and crisis management and assessment skills.
Learn how to put necessary strategies in place for potential risks to your organisation
Discover how to implement a culture of preparedness that can aid in risk and crisis prevention management
Gain an interdisciplinary perspective on risk and crisis management
Analyse the potential impact of risks within, between, and external to organisations
Learn how to effectively apply theories and tools to current trends in risk and crisis management
Understand accountability, transparency, and blame in risk and crisis management
This online certificate course is 8 weeks (excluding orientation week) with a time commitment of 6-8 hours per week.
Broad range of professionals within the corporate environment, as well as the public and non-profit sectors. Business leaders, managers, and department heads in both public and private organisations wanting an intensive introduction to risk and crisis management

Risk and crisis management professionals, including analysts and consultants, as well as finance, legal and compliance, and project management professionals dealing with risk within their organisations looking to optimise their risk and crisis management and assessment skills

Any professionals wanting to play a more active role in managing risk within their organisation

Those looking to move into the risk or crisis management space
LSE Online builds on our 125 year tradition of exploring the interconnected, multidisciplinary nature of our world that shape society and business globally. Since our inception in 1895, LSE has been a pioneer in providing courses for professional development. Our founding commitment is to understand the causes of things for the betterment of society. Never has this been a more important goal than in these times of unparalleled change. We provide you with the insights and skills to think critically and independently. To make the connections, see the greater picture. To shape the future by understanding today. Whatever stage you are in your life and career. Wherever you are in the world.
The design of this online certificate course is guided by LSE faculty, as well as industry experts, who will share their experience and in-depth knowledge with you throughout the course.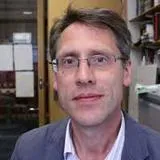 Professor Martin Lodge
Professor of Political Science and Public Policy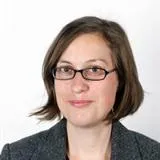 Dr Andrea Mennicken
Associate Professor of Accounting, Deputy Director of CARR
The LSE School of Public Policy is an international community where ideas and practice meet. Our approach creates professionals with the ability to analyse, understand and resolve the challenges of contemporary governance.
Fees and entry requirements
Tuition fees: £2,200
Upon successful completion of the course, you will receive an LSE certificate of competence.
Entry requirements
There are no prerequisites for this course.