Key details
Online Certificate Course

Online

8 weeks

7-10 hours per week

Department of Government
Impacting policy is difficult, not only because of the challenges of translating research into action, but also because of challenges inherent in the policymaking process itself. This complexity raises questions about the future direction of policy innovation. To advance, professionals need to understand the opportunities and pitfalls associated with different kinds of innovations and how they can be strategically implemented for success.
On the Public Policy Innovations online certificate course, you'll explore a wide variety of public policy innovation types, the problems they address, and the fundamental theories of change that motivate them. Over eight weeks, you'll focus on innovations in information, participation, and technology, including data and algorithmic tools. These innovations have the ability to effectively leverage the knowledge, contributions, and behaviours of individuals in society, and make policies more efficient and equitable. Guided by LSE's Daniel Berliner, you'll investigate the challenges these innovations face, such as resistance, poor implementation, and technical gaps. Drawing on focused case studies, you'll learn from practical lessons and examples drawn from real-world scenarios.
Demonstrate an understanding of public policy problems and the motivations for new innovations in this sector
Assess the application of behavioural concepts to public policy innovations
Evaluate the mechanisms through which transparency policies work and the challenges they face
Propose a new participatory policy to improve policy delivery
Assess the potential of participatory decision-making in public policy
Evaluate the opportunities and challenges in public sector AI
Propose a new initiative to put policy innovations into practice
This online certificate course is 8 weeks (excluding orientation week) with a time commitment of 7-10 hours per week.
Public sector professionals interested in the technological innovations associated with public policy and management.
Those in a mid to senior role eager to improve both their operational and strategic skills.
Policy professionals in consulting, advocacy, local government, and international development sectors interested in learning how cutting-edge policy innovations can benefit their division.
Data scientists and software developers wanting to understand how their skill sets can be applied to public policy settings.
Business leaders looking to gain a strategic overview of how policy formulation is set to change industries and gain a competitive advantage.
"I would say at the end of the course that it was a memorable and unforgettable journey with LSE over 8 weeks. I have gone through each module of the course on daily basis and everything that I learnt was new and will go a long way to help me achieve my goals in my organisation. Initially I was a bit sceptical about the effectiveness of the online learning but with each passing day the experience was wonderful, and it was no less than a classroom feeling."
LSE Online builds on our 125 year tradition of exploring the interconnected, multidisciplinary nature of our world that shape society and business globally. Since our inception in 1895, LSE has been a pioneer in providing courses for professional development. Our founding commitment is to understand the causes of things for the betterment of society. Never has this been a more important goal than in these times of unparalleled change. We provide you with the insights and skills to think critically and independently. To make the connections, see the greater picture. To shape the future by understanding today. Whatever stage you are in your life and career. Wherever you are in the world.
The design of this online certificate course is guided by LSE faculty, as well as industry experts, who will share their experience and in-depth knowledge with you throughout the course.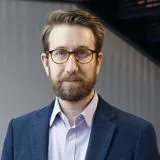 Dr Daniel Berliner
Associate Professor of Political Science and Public Policy
The Department of Government at LSE is home to some of the most internationally respected experts in politics and government; producing influential research that has a global impact on policy, and delivering world-class teaching to our students. Its alumni can be found found in the world's leading political science departments, as well as in journalism, commerce, central and local government, and non-governmental organisations globally.
Fees and entry requirements
Tuition fees: £2,200
Upon successful completion of the course, you will receive an LSE certificate of competence.
Entry requirements
There are no prerequisites for this course.