Key details
Online Certificate Course

Online

10 weeks

7 - 10 hours per week

School of Public Policy
An understanding of the complex social, political, economic and institutional factors that influence public policy is vital to effectively analyse policy decisions and social interventions, and to make meaningful, informed policy recommendations.
During the LSE Public Policy Analysis online certificate course, you'll engage with topical, global case studies as you develop practical skills and techniques for immediate application to policy-related projects, or within your organisation. Benefit from the unique pedagogy and multidisciplinary approach of LSE – an institution at the forefront of research and teaching in the social sciences – as you develop analytical frameworks to better understand the policy process and the factors that contribute to policy success and failure.
Over the course of 10 weeks, online, you'll enhance your practical policy communication skills, as well as explore how to leverage common quantitative techniques and research methodologies to conduct evidence-based impact evaluations.
Throughout this online certificate course, developed by LSE's School of Public Policy, you'll get the opportunity to interact with a global cohort of like-minded individuals and to learn from expert LSE faculty with diverse experience in conducting research in a number of different countries, across a variety of policy areas
Build practical skills for application in policy-related projects, or within your organisation

Develop an analytical framework for thinking about the policy process

Learn to perform evidence-based policy evaluations with an understanding of the quantitative tools available – including basic statistical methods, regression analysis, and causal inference

Develop effective policy communication skills

Become empowered to make substantive recommendations to a policy organisation or stakeholders

Better understand the role you play in policy formation
This online certificate course is 10 weeks (excluding orientation week) with a time commitment of 7-10 hours per week.
Individuals working in public policy – policy makers, civil servants, NGO staff
Individuals in public and private sector organisations seeking to influence public policy
Professionals across a broad range of industries – including the public sector, non-profit, consultancies, and think tanks – who are looking to enhance their impact by critically engaging with public policy, employing evidence-based impact evaluations, and developing the insight to make policy recommendations and decisions
"I learned the most relevant theories and applicable concepts in public policy today on this course. The materials were concise and the assignments helped me to apply the new knowledge to real-world policy cases. My understanding of the topic deepened and I feel confident to take the next step in my policy career."
LSE Online builds on our 125 year tradition of exploring the interconnected, multidisciplinary nature of our world that shape society and business globally. Since our inception in 1895, LSE has been a pioneer in providing courses for professional development. Our founding commitment is to understand the causes of things for the betterment of society. Never has this been a more important goal than in these times of unparalleled change. We provide you with the insights and skills to think critically and independently. To make the connections, see the greater picture. To shape the future by understanding today. Whatever stage you are in your life and career. Wherever you are in the world.
The design of this online certificate course is guided by LSE faculty, as well as industry experts, who will share their experience and in-depth knowledge with you throughout the course.
Dr Ryan Jablonski
Associate Professor of Political Science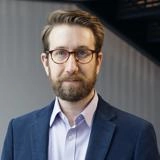 Dr Daniel Berliner
Associate Professor of Political Science and Public Policy
The LSE School of Public Policy is an international community where ideas and practice meet. Our approach creates professionals with the ability to analyse, understand and resolve the challenges of contemporary governance.
Fees and entry requirements
Tuition fees: £2,200
Upon successful completion of the course, you will receive an LSE certificate of competence.
There are no prerequisites for this course