Key details
Online Certificate Course

Online

8 weeks

7-10 hours per week

Department of Health Policy
As global healthcare expenditures continue to rise, public and private health systems are under pressure to reduce costs and improve operational efficiencies through rigorous financial management.
The Modelling Cost-Effectiveness in Healthcare online certificate course will equip you with the tools to design, analyse, and interpret cost-effectiveness models in your context. Designed by faculty from the Department of Health Policy at LSE, this technical course will teach you to conceptualise a model, inform resource allocation decisions, and analyse a cost-effectiveness study. The Department's world-class faculty bring unparalleled policy experience, and theoretical and methodological approaches to their work. With insight into this expertise, you'll learn how to apply a discretely integrated condition event (DICE) simulation, and examine how it can be used as an alternative approach to typical health economics procedures.
Over eight weeks, you'll explore key modelling techniques and discover how to source quality data to input into a variety of models. With guidance from LSE thought leaders, you'll examine economic theory that provides a landscape in which modelling techniques can be applied and gain practical skills in cost-effectiveness modelling.
Gain an in-depth understanding of the foundations of cost-effectiveness analysis
Discover how models can influence and aid the decision-making process when allocating resources
Develop the technical skills to source, identify, and analyse high-quality data
Examine real-world examples and future considerations of cost-effectiveness analysis
Gain practical Excel skills to develop and adapt decision-analytic models to your unique organisational context
This online certificate course is 8 weeks (excluding orientation week) with a time commitment of 7-10 hours per week.
This course is suited to both health and finance professionals who deal with modelling costs in the healthcare sector.
Health administrators and medical workers will learn how to better budget, assign, and prioritise resources. They'll also benefit from enhancing their decision-making and resource allocation skills.
Finance and insurance professionals will learn how to get the most out of their health products or services budgets, and will benefit from gaining insight into product pricing and R&D resource allocation.
"The course content is comprehensive, covering all modelling techniques for cost-effectiveness analysis (CEA), and supported with all analytical tools and reference material needed to undertake modelling of CEA in healthcare. Classmates provided many good insights on the weekly discussions held following the introduction of each course's module. These discussions were valuable and provided excellent insights about the topics discussed in the course."
LSE Online builds on our 125 year tradition of exploring the interconnected, multidisciplinary nature of our world that shape society and business globally. Since our inception in 1895, LSE has been a pioneer in providing courses for professional development. Our founding commitment is to understand the causes of things for the betterment of society. Never has this been a more important goal than in these times of unparalleled change. We provide you with the insights and skills to think critically and independently. To make the connections, see the greater picture. To shape the future by understanding today. Whatever stage you are in your life and career. Wherever you are in the world.
The design of this online certificate course is guided by LSE faculty, as well as industry experts, who will share their experience and in-depth knowledge with you throughout the course.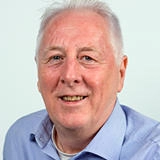 Professor Alistair McGuire
Chair in Health Economics and Professor of Health Economics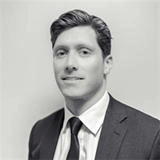 Dr Alex Carter
Senior Lecturer in Practice, Health Economics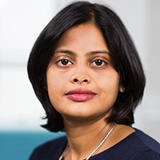 Dr Ranjeeta Thomas
Assistant Professor of Health Economics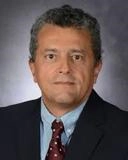 Professor Jaime Caro
Professor in Practice
The Department of Health Policy at LSE trains and inspires people passionate about health by advancing and challenging their understanding of health systems and the social, economic and political contexts in which they operate. The Department is devoted to excellence in multidisciplinary teaching, with an emphasis on health policy, health economics and management in the health sector. Its mission is to influence and improve health policy design, implementation and evaluation, and to strengthen health policy governance around the world by applying rigorous social science research to existing and emerging national and global health challenges.
Fees and entry requirements
Tuition fees: £1,800
Upon successful completion of the course, you will receive an LSE certificate of competence.
Entry requirements
There are no prerequisites for this course.