Key details
Online Certificate Course

Online

6 weeks

7-10 hours per week

Department of Management
In today's world of big data, analytics, and recordable and measurable business-consumer interactions, organisations have the opportunity to leverage customer insights and translate them into concrete initiatives that drive above-market growth.
The Marketing Analytics for Consumer Insights online certificate course offers you the opportunity to understand the needs, behaviours, and demands of customers to better inform your managerial decision-making. Through this course, you'll gain knowledge of the digital ecosystem, the application of cutting-edge data analytics techniques, and the ability to predict customer behaviour.
Additionally, you'll learn to discern the voice of the customer, organise data into clusters to identify high-profit segments and new customer cohorts, and rethink your overall marketing targeting, campaign, and channel strategies. You'll emerge from the course with highly marketable data analysis skills, including an understanding of Python and data storytelling skills, to add to and amplify your professional toolkit.
Learn to leverage technical, quantitative, and analytical techniques to measure and improve marketing performance
Transform raw data into meaningful insights about your customers' behaviour, sentiment, and demographics
Identify high-profit customer segments and likely new customer cohorts
Inform targeted marketing strategies with customer segmentation models
Learn to effectively visualise data, understand customer sentiment, and predict customer behaviour
Gain exposure to Python and data storytelling, and learn how to apply state-of-the-art analytical models to real-world marketing problems
This online certificate course is 6 weeks (excluding orientation week) with a time commitment of 7-10 hours per week.
Mid to senior marketing managers
Business professionals, customer service consultants, journalists interested in gaining the technical skills needed to apply analytical models, techniques, and frameworks to real-world marketing problems
Data specialists, analysts or those wanting to upskill, transition into a more analytical role
"The content is detailed, challenging and highly instructive. The techniques and tools to analyse our data have been opened up to me in a way I didn't imagine possible. I felt stretched at every step of the way and fully engaged as the style of the reading and video materials as well as interactive tools brought each analytic technique to life. It felt like a challenging academic course with real value to everyday working life."
LSE Online builds on our 125 year tradition of exploring the interconnected, multidisciplinary nature of our world that shape society and business globally. Since our inception in 1895, LSE has been a pioneer in providing courses for professional development. Our founding commitment is to understand the causes of things for the betterment of society. Never has this been a more important goal than in these times of unparalleled change. We provide you with the insights and skills to think critically and independently. To make the connections, see the greater picture. To shape the future by understanding today. Whatever stage you are in your life and career. Wherever you are in the world.
The design of this online certificate course is guided by LSE faculty, as well as industry experts, who will share their experience and in-depth knowledge with you throughout the course.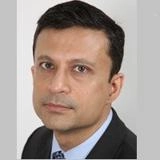 Professor Amitav Chakravarti
Professor of Marketing, Department of Management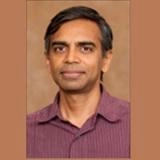 Professor Om Narasimhan
Professor of Marketing, Department of Management
The Department of Management at LSE is a world-class centre for research and education in business and management, that draws fully on the LSE tradition of inter-disciplinary academic excellence. Ranked #5 worldwide for social sciences and management by the QS World University Rankings (2023) and #2 in the UK by percentage of overall four and three star in the most recent Research Excellence Framework (REF 2021), the department informs and inspires the very best in management in practice by challenging and enhancing understanding of people, teams, organisations and markets, as well as the economic, psychological, social, political and technological contexts in which they operate worldwide. 
Fees and entry requirements
Tuition fees: £1,800
Upon successful completion of the course, you will receive an LSE certificate of competence.
Entry requirements
There are no prerequisites for this course. Participants will be introduced to the coding language Python, as well as basic statistical concepts and analytical models that can be applied to real-world data sets. Prior statistical and programming knowledge is not required. Additionally, no specific software is needed.