Key details
Online Certificate Course

Online

8 weeks

6-9 hours per week

Department of Management
The modern business environment has shifted to embrace flexible and virtual work, complicating traditional management efforts to engage with employees, despite clear correlations between employee engagement and performance. Overcoming these hurdles has placed a new emphasis on people management, in both traditional work environments and new paradigms. The need to effectively motivate and inspire employees – often across boundaries and cultures – has become increasingly important for driving success.
The Managing People and Teams online certificate course offers essential skills for management in the modern working environment. You'll gain the skills to inspire, reward and motivate individuals, manage and retain talent, and lead teams. You'll also learn to foster development and increase engagement, ultimately driving employee performance. Gain insights into flexible and virtual work practices as you learn to manage diversity and promote well-being within your company. Reflect on your own unique leadership style, and consider its impact on your team and your management abilities.
This course is driven by the expertise of the Department of Management, home to world-class education and cutting-edge research. Living at the heart of our academic community, the Department's mission is to inform and inspire better management practice.
Gain insight into what motivates employees, and learn to reward them for achieving set goals
Investigate the notion of talent, its value to the organisation, and how to manage and retain it
Explore the role of team dynamics and work culture in driving performance
Learn to manage performance, including in flexible and virtual work environments, across borders and cultures
Promote well-being and foster resilience through effective organisational interventions
This online certificate course is 8 weeks (excluding orientation week) with a time commitment of 6-9 hours per week.
People managers looking to gain the skills to more effectively guide their teams
Aspiring managers who wish to develop a foundation in people management for later roles
Those who work in human resources who would like to enhance their ability to manage in their own right, and provide high-quality, knowledgeable advice to other managers in order to promote performance in their organisations
The demand for effective management of people and teams across businesses makes this course applicable to a wide range of industries and roles
"The content of the course is practical, and it provides one with an excellent understanding of contemporary and relevant management topics in a constantly evolving global business and management landscape. This course has given me a useful toolkit for analysing and understanding various management topics including inspiring and motivating employees; goal setting and rewards; managing talent and careers; leading teams; performance management; virtual and flexible work; managing people across organizational and national boundaries; well-being at work."
LSE Online builds on our 125 year tradition of exploring the interconnected, multidisciplinary nature of our world that shape society and business globally. Since our inception in 1895, LSE has been a pioneer in providing courses for professional development. Our founding commitment is to understand the causes of things for the betterment of society. Never has this been a more important goal than in these times of unparalleled change. We provide you with the insights and skills to think critically and independently. To make the connections, see the greater picture. To shape the future by understanding today. Whatever stage you are in your life and career. Wherever you are in the world.
The design of this online certificate course is guided by LSE faculty, as well as industry experts, who will share their experience and in-depth knowledge with you throughout the course.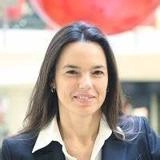 Dr Aurelie Cnop-Nielsen
LSE Fellow, Department of Management
Dr Karin A. King
LSE Fellow, Department of Management
The Department of Management at LSE is a world-class centre for research and education in business and management, that draws fully on the LSE tradition of inter-disciplinary academic excellence. Ranked #5 worldwide for social sciences and management by the QS World University Rankings (2023) and #2 in the UK by percentage of overall four and three star in the most recent Research Excellence Framework (REF 2021), the department informs and inspires the very best in management in practice by challenging and enhancing understanding of people, teams, organisations and markets, as well as the economic, psychological, social, political and technological contexts in which they operate worldwide. 
Fees and entry requirements
Tuition fees: £2,200
Upon successful completion of the course, you will receive an LSE certificate of competence.
Entry requirements
There are no prerequisites for this course.