Key details
Online Certificate Course

Online

6 weeks

6-9 hours per week

Department of Health Policy
Global healthcare is in the midst of a historic transition. Since the United Nations' official adoption of the Sustainable Development Goals in 2015, global spending on healthcare has grown significantly, reaching 10 per cent of global GDP by 2017. In the same period, low-income countries spent $41 per capita on health, compared to $2,937 in high-income countries*.
On the Health Economics and Policy online certificate course, you'll use economic principles and how they relate to healthcare to explore the challenges facing the industry. You'll also engage with policy proposals designed to address inequality in the system. Alongside mechanisms such as supply and demand, you'll gain insight into healthcare financing systems and universal health coverage, and will explore the complexities of the healthcare labour market. Finally, you'll develop a balanced view of health and social justice, allowing you to assess the inequalities and social determinants of health, and make justifiable decisions regarding fairness in the system.
This course has been designed by faculty from the Department of Health Policy at LSE. Bringing together interdisciplinary research and teaching, the Department aims to influence and improve how health policy is designed, implemented, and evaluated. Experts and alumni from the Department have made substantive contributions to health planning and delivery on the global stage, working as policy specialists in governments, NGOs, and the private sector.
*World Health Organization (2019).
Develop in-depth knowledge of key economic principles and concepts related to the healthcare sector, such as supply and demand, efficiency and equity, and market failures
Explore a nuanced perspective on healthcare financing systems and how they can be utilised in the pursuit of universal health coverage
Gain insight into the complex healthcare labour market, including workforce planning and forecasting, workforce shortages, and the impact of external shocks
Develop an understanding of the pharmaceutical market, including the key steps in the life cycle of a pharmaceutical product, and the economic theory underpinning these steps
Cultivate a balanced view of health and social justice by assessing health inequalities and fairness, deconstructing the social determinants of health, and identify potential policy solutions to rectify inequalities in the system
This online certificate course is 6 weeks (excluding orientation week) with a time commitment of 6-9 hours per week.
Any professional engaged in policy formation, analysis, and advocacy. The skills it teaches are applicable to those working in the healthcare sector globally. This includes social scientists, public health specialists, medical and allied staff, as well as policy analysts, whether working in health agencies, governments, or NGOs.

Finance and economics professionals, who will gain insight into the economic challenges facing the healthcare sector. These professionals will benefit from new perspectives on the economic implications of health insurance financing systems, as well as the financial needs of the healthcare workforce.
"Working in market access, I found myself exposed to the different building blocks of the healthcare sector in the UK, but didn't fully understand how they worked together. This course has provided me with the foundational understanding of how those parts interact, and the driving forces behind policy making. From the patent model for pharmaceuticals, the failures of private health insurance markets, to the trade-offs between equity and efficiency, this course has fundamentally changed my view of the healthcare system."
LSE Online builds on our 125 year tradition of exploring the interconnected, multidisciplinary nature of our world that shape society and business globally. Since our inception in 1895, LSE has been a pioneer in providing courses for professional development. Our founding commitment is to understand the causes of things for the betterment of society. Never has this been a more important goal than in these times of unparalleled change. We provide you with the insights and skills to think critically and independently. To make the connections, see the greater picture. To shape the future by understanding today. Whatever stage you are in your life and career. Wherever you are in the world.
The design of this online certificate course is guided by LSE faculty, as well as industry experts, who will share their experience and in-depth knowledge with you throughout the course.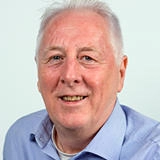 Professor Alistair McGuire
Chair in Health Economics and Professor of Health Economics
Dr Miqdad Asaria
Assistant Professorial Research Fellow, LSE Health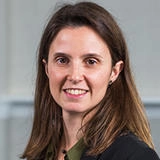 Dr Laia Maynou-Pujolras
LSE Fellow and Research Officer, Health Policy
The Department of Health Policy at LSE trains and inspires people passionate about health by advancing and challenging their understanding of health systems and the social, economic and political contexts in which they operate. The Department is devoted to excellence in multidisciplinary teaching, with an emphasis on health policy, health economics and management in the health sector. Its mission is to influence and improve health policy design, implementation and evaluation, and to strengthen health policy governance around the world by applying rigorous social science research to existing and emerging national and global health challenges.
Fees and entry requirements
Tuition fees: £2,200
Upon successful completion of the course, you will receive an LSE certificate of competence.
Entry requirements
There are no prerequisites for this course.