Key details
Online Certificate Course

Online

8 weeks

7-10 hours per week

Department of Accounting
In modern organisations, finance and accounting functions are not just focused on simple cost reduction strategies, but are involved in improving planning, driving efficiencies, and providing enterprise-wide insights. A functional understanding of finance and accounting by non-financial managers and decision makers can be used to better harness these insights and align business strategy effectively.
The Financial Analysis and Management Accounting online certificate course will equip you with the financial and managerial accounting skills you need to make better business and investment decisions, and enhance your organisation's performance.
Over the course of eight weeks, you'll explore the building blocks of financial reporting, gain an ability to interpret income statements and balance sheets, and discover how to clearly communicate the results to business stakeholders.
Drawing on real-world lessons from practical case studies, you'll also explore how to evaluate costs, efficiencies, and profits to create a sustainable culture of improvement, and learn to precisely set budgets and targets that fit your organisation's risk profile. Finally, you'll learn how to create incentive, monitoring, and feedback systems that inform decision makers and drive results.
Gain a practical understanding of fundamental financial and managerial accounting concepts and principles to enhance business decision-making
Develop your ability to analyse income statements and balance sheets using ratio analysis, and learn how to communicate the results effectively to stakeholders
Explore insights into the costs, efficiencies, and profits of a company, and discover how to create a sustainable culture of improved performance
Enhance your capacity to delegate management control and decision-making authority, fostering responsibility and accountability within your team
Discover how to design incentive, monitoring, and feedback systems that can help inform decisions, drive performance, and achieve goals
This online certificate course is 8 weeks (excluding orientation week) with a time commitment of 7-10 hours per week.
Non-financial managers and professionals across industries who want to leverage accounting to enhance their decision-making, analyse business challenges, and drive organisational performance.

New or aspiring managers seeking to expand their financial knowledge.

Business owners and entrepreneurs who need a grounding in accounting to better guide the trajectory of their organisations.

Non-business management professionals looking to improve their skills.

The course content is designed for individuals with a limited knowledge of accounting practices and principles. As such, it isn't suitable for existing finance or accounting professionals.
"The content was fantastic and very relevant to todays' business decisions and investment environment. The online experience was fantastic, and the support and flexibility meant I could get the learning done around other day-to-day activity. My knowledge has definitely been advanced ten-fold."
LSE Online builds on our 125 year tradition of exploring the interconnected, multidisciplinary nature of our world that shape society and business globally. Since our inception in 1895, LSE has been a pioneer in providing courses for professional development. Our founding commitment is to understand the causes of things for the betterment of society. Never has this been a more important goal than in these times of unparalleled change. We provide you with the insights and skills to think critically and independently. To make the connections, see the greater picture. To shape the future by understanding today. Whatever stage you are in your life and career. Wherever you are in the world.
The design of this online certificate course is guided by LSE faculty, as well as industry experts, who will share their experience and in-depth knowledge with you throughout the course.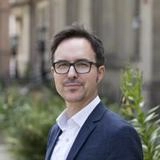 Dr Kenneth Lee
Associate Professorial Lecturer, Accounting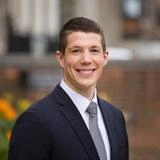 Dr Henry Eyring
Assistant Professor of Accounting
The Department of Accounting at LSE is one of the leading groups in the world for teaching and research on the economic, institutional and organisational aspects of accounting and financial management. The excellence of research and teaching in the Department of Accounting at LSE is globally acknowledged. The Department, known for its tradition of intellectual diversity, has long been at the forefront of research and teaching on the role of accounting in the economy and society.
Fees and entry requirements
Tuition fees: £2,200
Upon successful completion of the course, you will receive an LSE certificate of competence.
Entry requirements
No prior accounting knowledge is required or expected. However, access to and proficiency in both Microsoft Word and Excel is necessary to complete this course.