Key details
Online Certificate Course

Online

6 weeks

6-8 hours per week

Department of Finance
Technological advances, changing attitudes, and a thriving investment landscape are creating the ideal environment for entrepreneurial ventures, yet two out of three start-ups don't succeed. The inability to raise new capital is one of the top cited reasons for start-up failure. To succeed against the odds, entrepreneurs require both an understanding of different investor types and insight into the mechanics of valuation, negotiation, and scaling.
The Entrepreneurial Finance online certificate course is specifically designed to help you navigate the realities of funding your start-up enterprise. Over six weeks, you'll gain a practical overview of the skills needed to secure venture capital. The course walks you through a business's evolution from start-up all the way to exit strategy. Guided by expert faculty, you'll enhance your ability to evaluate business opportunities using a framework that encapsulates people, opportunities, and context. As you progress through the course, you'll discover how to develop a pitch deck for your real business idea and present it to a venture capital investor for feedback.
The insight to assess business opportunities using a framework that encapsulates people, opportunities, and context
Understanding of how to match a business's financing needs with the most appropriate investor type
A solid grounding in company ownership and valuation methods
The ability to present business ideas using a pitch deck and prepare for a real-life pitch scenario
The competency to use a venture capital valuation tool to value a business throughout its life cycle, and investigate scaling and exit strategies
This online certificate course is 6 weeks (excluding orientation week) with a time commitment of 6-8 hours per week.
Entrepreneurs who have worked in finance, health, or technology
Non-executives who are implementing new business ideas
Those interested in a career in venture capital, who want to hit the ground running with insight into venture finance and its intersection with entrepreneurship
Anyone who requires the tools and strategies to sell their business ideas and access venture capital
"The course offers an interesting mix of case studies, learning units, videos, interviews and assignments. I have expanded my knowledge on venture capital valuation method and negotiation strategies, something useful for my work activities. Enthusiastic and friendly classmates, eager to network with each other and to debate and share views on the topics covered in the course."
LSE Online builds on our 125 year tradition of exploring the interconnected, multidisciplinary nature of our world that shape society and business globally. Since our inception in 1895, LSE has been a pioneer in providing courses for professional development. Our founding commitment is to understand the causes of things for the betterment of society. Never has this been a more important goal than in these times of unparalleled change. We provide you with the insights and skills to think critically and independently. To make the connections, see the greater picture. To shape the future by understanding today. Whatever stage you are in your life and career. Wherever you are in the world.
The design of this online certificate course is guided by LSE faculty, as well as industry experts, who will share their experience and in-depth knowledge with you throughout the course.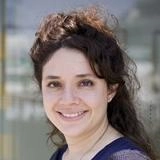 Dr Juanita Gonzalez-Uribe
Associate Professor in Finance
The LSE Department of Finance is of the largest and most highly-regarded finance groups in the UK and Europe and is devoted to excellence in teaching and research in the full range of the subfields of finance including corporate finance, asset pricing theory, risk management, empirical analysis of capital markets, behavioural finance, portfolio analysis, derivatives pricing, microstructure and financial econometrics.
Fees and entry requirements
Tuition fees: £2,200
Upon successful completion of the course, you will receive an LSE certificate of competence.
Entry requirements
There are no prerequisites for this course.