Key details
Online Certificate Course

Online

6 weeks

6-8 hours per week

Department of International Development
Why do some developing countries become wealthy while others stay poor? Why are some unified and others in a state of conflict? And why is good leadership not the norm?
Inequality is everywhere, but inclusive development provides solutions to help close the gap. Leaders and practitioners in the public, private, and social sectors can help drive developing market growth, but they require a deeper perspective of the factors that promote or hinder development.
Navigate the complex factors that determine the successes and challenges facing the Global South on the Economic and Political Development in Developing Countries online certificate course. Guided by LSE faculty, and leveraging a broad view of public policy from around the world, you'll learn how to make more informed decisions about policies and projects in developing nations. Over six weeks, you'll gain the tools to improve governance, make private and public organisations more efficient, solve collective action problems, and increase equity and accountability across the board. Prepare to become a change-maker with the skills to drive countries, governments, and organisations towards a better, more equitable future.
Understand the causes of development and underdevelopment, and the strategies attempted to improve development outcomes
Gain a multidisciplinary understanding of the relationship between politics, the economy, and development
Develop a toolkit to formulate policies and actions to overcome barriers to development in emerging countries
Become equipped to create more inclusive policies with insights into governance, the economy, market institutions, and civil society
Uncover insights into emerging market opportunities to better inform economic and investment opportunities for your organisation
This online certificate course is 6 weeks (excluding orientation week) with a time commitment of 6-8 hours per week.
Individuals in the public, private, and social sectors seeking to help emerging countries develop more rapidly and equitably
Professionals working at the interface between developing and developed countries, including private sector practitioners such as government officials trying to secure foreign investment, agency and bilateral agency staff, NGO workers, and leaders at firms with existing operations, or those looking to expand their operations in emerging markets
Decision-makers at major multinationals
"It was the title of this course that first attracted me been someone working and coming from a developing country myself. As a practicing doctor, I'd been confronted with the real-life impact of underdevelopment and poverty, and I'd been concerned by possible factors to it. By the end of this course, I gained knowledge about causes of underdevelopment and what can be done to remedy this. It opened my eyes to developmental issues and empowered me with knowledge of the steps that can be taken to improve the situation. The students came from different countries and backgrounds with varied experience and the contributions were wide, detailed and in-depth. It was real value for money."
LSE Online builds on our 125 year tradition of exploring the interconnected, multidisciplinary nature of our world that shape society and business globally. Since our inception in 1895, LSE has been a pioneer in providing courses for professional development. Our founding commitment is to understand the causes of things for the betterment of society. Never has this been a more important goal than in these times of unparalleled change. We provide you with the insights and skills to think critically and independently. To make the connections, see the greater picture. To shape the future by understanding today. Whatever stage you are in your life and career. Wherever you are in the world.
The design of this online certificate course is guided by LSE faculty, as well as industry experts, who will share their experience and in-depth knowledge with you throughout the course.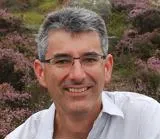 Professor Jean-Paul Faguet
Professor of the Political Economy of Development and Programme Co-Director of Development Management, LSE Department of International Development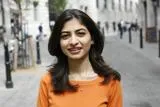 Dr Mahvish Shami
Programme Co-Director of Development Management, LSE Department of International Development
The Department of International Development was established in 1990 as the Development Studies Institute (DESTIN) to promote interdisciplinary postgraduate teaching and research on processes of social, political and economic development and change.
Fees and entry requirements
Tuition fees: £1,900
Upon successful completion of the course, you will receive an LSE certificate of competence.
There are no prerequisites for this course.