Key details
Online Certificate Course

Online

8 weeks

8-10 hours per week

Department of Management
Many human resource (HR) departments today have centralised systems that use outdated and inefficient approaches and software. In a continuously evolving business environment, HR plays a critical role in ensuring an organisation is equipped to digitise. Professionals in this space need to upskill and develop the ability to effectively utilise digital HR in order to succeed in their job and drive business performance.
The Digital Transformation in HR online certificate course provides you with an in-depth overview of the key trends, issues, and methods involved in strategically implementing digital HR. Drawing on real-world case studies and recent research, you'll discover effective digital HR adoption strategies and develop the technological capabilities needed to enhance employee management and productivity.
Guided by faculty from the Department of Management , ranked second in the world for business and management by the QS World University Rankings, you'll discover how to use data and technology to enhance the potential of your HR function and make more informed decisions. Finally, you'll learn how to create a digital human resource management (HRM) implementation plan and evaluate the emerging tools that assist with the digital transformation of HR practices at an organisational, functional, and individual level.
Explore the evolution, current status, and trends of digital human resource management, and the ethical considerations of adopting a digital strategy
Gain a practical understanding of how to use data and technology to inform workforce and business decision-making
Identify and solve digital HRM business challenges related to various organisational contexts
Develop the adoption, change, and risk management skills required to foster stakeholder trust while implementing solutions that alter the digital cultural landscape of an organisation
Explore the mechanisms that assist the digital transformation of HR practices at an organisational, functional, and individual level
Learn from key practitioners and industry leaders in the field, leveraging the most recent research
This online certificate course is 8 weeks (excluding orientation week) with a time commitment of 8-10 hours per week.
Middle to senior HR professionals and managers who want to understand how digital HRM and people analytics can drive business performance.

Executives who want to introduce technology and analytics into their portfolio and transform their function.

Data scientists and other analytics professionals who want to enter the people analytics profession, but need to acquire the necessary HR knowledge, will also gain relevant insights.

HR graduates who haven't received digital or analytics training and are looking to move into a more advanced or specialised role within HR will benefit by developing the digital HR skills required to remain relevant in the industry.
"This has been one of the best learning experiences of my life. Modules and content are designed in such a way that you will never feel like you are doing an online course, it is like face-to-face learning. I received constructive comments and feedback from tutor groups. Very user-friendly navigation of the learning components and I thoroughly enjoyed the convenient support and cooperation from the support team."
LSE Online builds on our 125 year tradition of exploring the interconnected, multidisciplinary nature of our world that shape society and business globally. Since our inception in 1895, LSE has been a pioneer in providing courses for professional development. Our founding commitment is to understand the causes of things for the betterment of society. Never has this been a more important goal than in these times of unparalleled change. We provide you with the insights and skills to think critically and independently. To make the connections, see the greater picture. To shape the future by understanding today. Whatever stage you are in your life and career. Wherever you are in the world.
The design of this online certificate course is guided by LSE faculty, as well as industry experts, who will share their experience and in-depth knowledge with you throughout the course.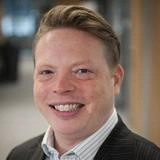 Dr Jonathan E. Booth
Associate Professor of Organisational Behaviour and Human Resource Management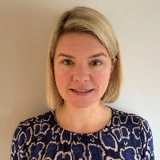 Dr Elaine Yerby
Senior Lecturer in Practice, Management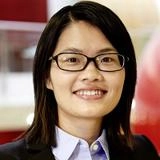 Dr Chunyun Li
Assistant Professor of Management
The Department of Management at LSE is a world-class centre for research and education in business and management, that draws fully on the LSE tradition of inter-disciplinary academic excellence. Ranked #5 worldwide for social sciences and management by the QS World University Rankings (2023) and #2 in the UK by percentage of overall four and three star in the most recent Research Excellence Framework (REF 2021), the department informs and inspires the very best in management in practice by challenging and enhancing understanding of people, teams, organisations and markets, as well as the economic, psychological, social, political and technological contexts in which they operate worldwide. 
Fees and entry requirements
Tuition fees: £1,800
Upon successful completion of the course, you will receive an LSE certificate of competence.
Entry requirements
There are no prerequisites for this course.