Key details
Online Career Accelerator

Online

6 months

12 - 15 hours per week

Department of Management
For businesses in the digital economy, the opportunities to connect with new audiences are vast – but they're also in a constant state of flux. As a result, every business needs someone they can rely on to build and lead digital strategies that turn leads into customers, and customers into advocates.
As more and more human interaction takes place across digital channels, the competition for prolonged attention and meaningful connection is more intense than ever. There's also a treasure trove of data about consumer behaviour waiting to be collected, interpreted and applied to drive business growth.
It might be no surprise then, if the demand for leaders in digital marketing continues its rise in the coming years.
The ability to perform in a marketing leadership role requires that you're able to unlock the power of data to drive growth, deliver greater ROI on a marketing budget, and attract diverse, new talent to your team.
The LSE Digital Marketing Strategy & Analytics Career Accelerator seeks to address the need for digital marketing leaders by helping you develop integrated, up-to-date knowledge of the tools and tactics you can use to boost business performance, with a focus on transforming data into actionable insights and using visualisation to communicate these insights at a leadership level.
Through engaging coursework and industry-led projects, you'll deepen your understanding of digital marketing and practice its application in real scenarios. From channel strategy, team structures and data privacy, to growth marketing, emerging technologies and data-backed decision-making, you'll build a diverse portfolio of digital marketing skills you can use to drive ROI for any business.
Design an integrated, data-driven digital marketing strategy that leverages multiple channels to achieve your business goals
Build processes, structures and reports to track marketing performance and budget management, helping you to become a data-driven leader
Use data to inform your strategy, optimise campaigns and support your marketing decisions
Identify the opportunities created by emerging technologies and innovations, and integrate them into your strategy
Understand data privacy regulations and ethical considerations of data-driven marketing
Collaborate remotely with a diverse peer group and develop your ability to create business value through a multi-disciplinary approach to problem solving
Work with Success Managers and Career Coaches to demonstrate self-reflection that improves career outcomes
Develop a project-based portfolio as proof of your technical abilities and their relevance to employers
Earn an LSE certificate as globally-relevant recognition of your new knowledge and competencies
This online career accelerator is delivered over 6 months (excluding onboarding) with a time commitment of approximately 12 - 15 hours per week.
Please note: the programme is subject to change during development.
Marketers aspiring to advance into marketing leadership roles, and looking for a comprehensive skill set to get them there
Mid-level marketing professionals seeking to fortify their data-driven digital marketing expertise and advance their leadership journey
Ambitious professionals in related fields with foundational marketing knowledge looking to gain credibility and skills to transition to a digital marketing role
LSE Online builds on our 128 year tradition of exploring the interconnected, multidisciplinary nature of our world that shape society and business globally. Since our inception in 1895, LSE has been a pioneer in providing courses for professional development. Our founding commitment is to understand the causes of things for the betterment of society. Never has this been a more important goal than in these times of unparalleled change. We provide you with the insights and skills to think critically and independently. To make the connections, see the greater picture. To shape the future by understanding today. Whatever stage you are in your life and career. Wherever you are in the world.
This Career Accelerator is designed by LSE faculty in collaboration with industry experts and leading technology companies to align programme outcomes with industry demand.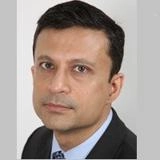 Professor Amitav Chakravarti
Professor of Marketing, Department of Management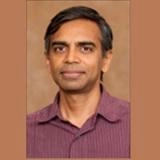 Professor Om Narasimhan
Professor of Marketing, Department of Management
The Department of Management at LSE is a world-class centre for research and education in business and management, that draws fully on the LSE tradition of inter-disciplinary academic excellence. Ranked #5 worldwide for social sciences and management by the QS World University Rankings (2023) and #2 in the UK by percentage of overall four and three star in the most recent Research Excellence Framework (REF 2021), the department informs and inspires the very best in management in practice by challenging and enhancing understanding of people, teams, organisations and markets, as well as the economic, psychological, social, political and technological contexts in which they operate worldwide. 
Fees and entry requirements
Tuition fees: £6,300
Upon successful completion of this Career Accelerator, you'll leave with a practical portfolio to demonstrate your technical expertise, and earn an LSE certificate as recognition of your critical knowledge and skills.
Entry requirements:
If you have a relevant undergraduate degree, you'll be required to submit a copy of an academic transcript, a one-page CV, and a personal statement (up to 500 words). You may also be required to provide references to further support your application.
If you do not have an undergraduate degree, you'll still be considered if you have 1-2 years of relevant work experience. You'll be required to submit a one-page CV demonstrating your work experience, a personal statement (up to 500 words), and a supporting letter from an employer.
If you don't meet the criteria for either of these options, please book a call with an Enrolment Advisor for further discussion and consideration.
Additionally, all applicants must meet English language proficiency requirements, attend an admissions interview to further determine competency and fit, and have access to the technology required to complete an online programme.