Key details
Online Certificate Course

Online

6 weeks

8-10 hours per week

LSE Law School
"The law and digital society are becoming more closely entwined, and as the processing of digital data becomes the bedrock of all areas of business, an understanding of how the law applies to digital decision-making is essential for business professionals and executives globally." Andrew Murray, Professor of Law, LSE
The Data: Law, Policy and Regulation online certificate course from LSE employs a socio-legal lense to empower you with an understanding of the changing legal environment shaping data law and policy. Over the course of six weeks, you'll contextualise foundational legal principles, apply behavioural economics concepts to data protection, and learn more about the legalities of data ownership.
Developed by leading faculty from LSE Law School, this course draws on the strengths of the department's innovative research and academic excellence to immerse you in topical legal debates about data protection, applicable regardless of your geographical or jurisdictional context. You'll develop the skills to think critically about the intersection of technology, law and policy, by engaging with topical case studies and data protection regulations, including the EU's General Data Protection Regulation (GDPR). You'll also examine traditional regulatory models and how they are being replaced or supplemented by the application of algorithmic, data-driven decision-making.
This course is applicable to professionals from various contexts who are eager to understand the core legal concepts and debates surrounding data protection law and algorithmic regulation. Business professionals with an interest in the challenges posed by data protection legislation will benefit from both the practical and theoretical subject matter. Legal frameworks, case-studies and regulations are used as a practical illustration for discussion throughout the course, making it relevant to legal professionals such as regulators, policy makers, risk officers, lawyers, data protection officers, and compliance officers.
Develop your knowledge in three core areas: Datafication and the law; regulation of and by algorithms; and rethinking data governance

Assess the key concepts of the data protection framework, how the framework applies to regulation, and the values underpinning it

Contextualise foundational theoretical concepts related to technology regulation and the challenges that digitisation poses

Explore possible policy solutions to the future of data regulation

Compile a briefing paper assessing an aspect of the intersection between data protection and competition law
This online certificate course is 6 weeks (excluding orientation week) with a time commitment of 8 - 10 hours per week.
Business professionals with an interest in the legal risks presented by data protection legislation will benefit from both the practical and theoretical subject matter
Regulators, policy makers, risk officers, lawyers, data protection officers, and compliance officers who want to enhance their understanding of legal frameworks such as GDPR
Technology managers and business leaders looking to gain practical insights to apply to current data protection regulations
"Having not undertaken formal education for some time I didn't know what to expect from this course. I was pleasantly surprised, finding the subject matter engaging, stimulating and at times challenging and the feedback provided was very useful. Overall, I found this course very worthwhile and am looking forward to applying what I've learnt into the workplace."
LSE Online builds on our 125 year tradition of exploring the interconnected, multidisciplinary nature of our world that shape society and business globally. Since our inception in 1895, LSE has been a pioneer in providing courses for professional development. Our founding commitment is to understand the causes of things for the betterment of society. Never has this been a more important goal than in these times of unparalleled change. We provide you with the insights and skills to think critically and independently. To make the connections, see the greater picture. To shape the future by understanding today. Whatever stage you are in your life and career. Wherever you are in the world.
The design of this online certificate course is guided by LSE faculty, as well as industry experts, who will share their experience and in-depth knowledge with you throughout the course.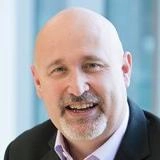 Professor Andrew Murray
Professor of Law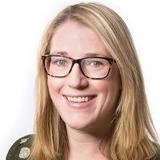 Associate Professor Orla Lynskey
Associate Professor of Law
Fees and entry requirements
Tuition fees: £2,200
Upon successful completion of the course, you will receive an LSE certificate of competence.
Entry requirements
There are no prerequisites for this course.