Key details
Online Career Accelerator

Online

6 months

15 - 20 hours per week

Department of Statistics, Department of Methodology
As data volumes continue to grow exponentially, the ability to transform this information into actionable business insights is a key capability in the 'Age of Analytics'. Demand for data analytics skills is rocketing as a result, offering career starters and established professionals alike the opportunity to align to a high-growth path valued by organisations across industries.
Designed by LSE faculty from the Departments of Methodology and Statistics, the LSE Data Analytics Career Accelerator aims to accelerate your career through both its subject focus and education model. Following a project-based approach to learning, you'll develop fundamental data analytics competencies with immediate and long-term relevance in the digital economy. You'll be introduced to the core concepts of data analysis, learn to use visualisations to communicate insights through storytelling, and apply technical knowledge of programming to business use-cases. With input from leading technology companies, you'll engage directly with the tools used in industry and practise their use in project-based exercises.
As you learn from LSE faculty, you'll have access to a network of Success Managers, Career Coaches and Facilitators to support you with programme progress, career planning and subject-related challenges. This powerful support team ensures you're able to reach your potential in the programme, and in the career it prepares you for.
Do you want to find out how data skills can expand your career?
Read this article, based on a webinar featuring Associate Professorial Lecturer from LSE's Department of Statistics, Dr. James Abdey, and Danilo Sato, Head of Data and AI Services UK at Thoughtworks.
Align data collection and management to business objectives as you conduct best practice data-wrangling activities
Empower businesses to make informed decisions by using engaging visualisations to tell a compelling story with data
Critically analyse and address the ethical and social issues of data analysis
Collaborate remotely with a diverse peer group and develop your ability to create business value through a multi-disciplinary approach to problem solving
Work with Success Managers and Career Coaches to demonstrate self-reflection that improves career outcomes
Develop a project-based portfolio as proof of your technical abilities and their relevance to employers
Earn an LSE certificate as globally-relevant recognition of your new knowledge and competencies
This online career accelerator is delivered over 6 months (excluding onboarding) with a time commitment of approximately 15 - 20 hours per week.
Career starters looking to build a data analytics skill set with long-term relevance in the digital economy
Professionals realigning their career path to enter a high-growth industry at the core of business strategy and operations
Current or aspiring Data Analysts looking to fast-track their data analytics careers
Established professionals aiming to retain their relevance by developing in-demand digital skills underpinned by the value of a world-leading university
LSE Online builds on our 125 year tradition of exploring the interconnected, multidisciplinary nature of our world that shape society and business globally. Since our inception in 1895, LSE has been a pioneer in providing courses for professional development. Our founding commitment is to understand the causes of things for the betterment of society. Never has this been a more important goal than in these times of unparalleled change. We provide you with the insights and skills to think critically and independently. To make the connections, see the greater picture. To shape the future by understanding today. Whatever stage you are in your life and career. Wherever you are in the world.
This career accelerator is designed by LSE faculty in collaboration with industry experts and leading technology companies to align programme outcomes with industry demand.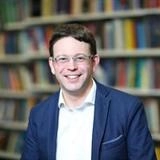 Dr James Abdey
Associate Professorial Lecturer of Statistics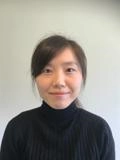 Dr Christine Yuen
Assistant Professorial Lecturer in Statistics
Dr Milena Tsvetkova
Assistant Professor of Computational Social Science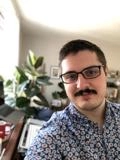 Dr Blake Miller
Assistant Professor of Computational Social Science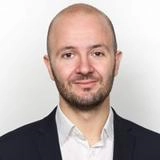 Dr Milt Mavrakakis
Guest Lecturer in Statistics
The Department of Statistics is home to internationally respected experts in statistics and data science. Maintaining and advancing our leading reputation for teaching and research is our top priority. The department offers a vibrant research environment with specialisms in four main areas: data science, probability in finance and insurance, social statistics, and time series and statistical learning.
The Department of Methodology is an internationally recognised centre of excellence in research and teaching in the area of social science research methodology. The disciplinary backgrounds of the staff include political science, statistics, sociology, social psychology, anthropology and criminology.
Fees and entry requirements
Tuition fees: £8,395
Upon successful completion of this career accelerator, you'll leave with a practical portfolio to demonstrate your technical expertise, and earn an LSE certificate as recognition of your critical knowledge and skills.
Entry requirements
Applicants should be able to demonstrate foundational technical skills, either through relevant educational or employment experience, or by passing a technical test. English language proficiency is a prerequisite. Those who meet the initial requirements must then complete an admissions interview to further demonstrate competency and aptitude, as well as attitudinal fit appropriate to the programme's intensive nature.