Key details
On campus open programme

On campus

1 week, full-time

LSE Law School
Master the legal, economic and political issues and challenges in regulation.
Understanding the theory, the stages of regulatory process and how regulation operates on the ground can be complex. This intensive programme effectively demystifies regulation; from law and rule-making to institutional frameworks and enforcement. You will explore regulation across a range of sectors and geographies, and from the perspectives of professionals including lawyers, economists, sociologists and political scientists building the understanding and insights to make the case for efficient regulatory systems and responses. The programme empowers you to accelerate your performance, and your competitive advantage in the commercial sphere.
An intensive, empowering learning experience for you. A strategic impact for your organisation.
How you learn
Regulation is a dynamic and highly immersive five-day learning experience that explores not only how regulation ought to be carried out and evaluated but how regulation tends to develop and how its incidence and shape can be explained. The programme convenes regulators, executives and decision-makers from a breadth of industries and geographies at the LSE campus in the heart of London. Integrating concept, theory and practical application, the programme accelerates your understanding of all of the key issues through discussion and debate, hands-on workshops and case studies, and continuous interaction with LSE faculty and experts – world-class thought leaders in legal and economic regulation and risk.
View the provisional programme timetable below:
Join our mailing list
Sign up to get more information about Regulation
Who is this course suitable for?
Regulators from all levels and functions
Staff of regulated concerns
Consultants in regulation
Policy-makers dealing with regulatory issues
Lawyers, accounts, economists and other advisors on regulatory matters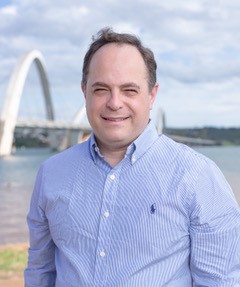 "Networking is one of the most important keys to success in this field of regulation and attending the Regulation programme at LSE provided valuable networking opportunities."
At LSE, we understand the complex interconnectedness of the challenges facing our world. As Europe's foremost social science university, we know that it is only by managing this interconnectedness that you can secure sustainability and success in business. All of our world-class programmes for leaders leverage the fullest benefits of our renowned, interdisciplinary expertise – the psychology, finance, economic dimensions, and the interplay between them that underscores global business. You emerge with a fully rounded understanding, integrated mindset and leading-edge strategic tools to navigate complexity and spearhead meaningful change.
The programme is taught by world experts in regulatory theory, processes and strategy.
Professor Robert Baldwin
Emeritus Professor of Law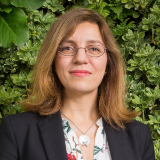 Dr Veerle Heyvaert
Professor of Law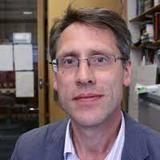 Professor Martin Lodge
Professor of Political Science and Public Policy
LSE Law School is one of the world's finest, ranked #1 for research in the Research Excellence Framework (REF) in the UK and in the top 10 law departments overall by The Complete University Guide in 2020. In the QS World University rankings for 2020, the Department was ranked sixth worldwide.
The Department is a community of students, staff and alumni from all over the world, who bring an unparalleled international and interdisciplinary outlook in teaching and researching law. Their approach is to challenge existing ways of thinking, and seek to understand the causes of things.
Fees and entry requirements
Tuition fee: £4,600
This covers all tuition, course materials, daily lunches and networking events. You will receive an LSE certificate of completion at the end of the course.
Entry requirements
All LSE executive education participants are required to have:
Fluency in English.
A good undergraduate degree or significant work experience in a relevant role(s).
Minimum five years' professional experience. Typically our participants have more than ten years' work experience, but we will consider those with less experience who have enjoyed an accelerated career path to a senior level.
No prior knowledge of regulation, law or economics is assumed.
Check out our FAQs for more information