Key details
On campus open programme

On campus

1 week, full-time

Department of Economics
Understand the psychology that underpins economic decision-making.
What's behind financial anomalies? What drives customer behaviours? How does human decision-making influence economic outcomes? This ground-breaking programme unpacks the complexities of behavioural economics to give you deep insight and understanding of the human psychology – the biases and heuristics that shape our decisions, our behaviours and our markets. You emerge with the insights, tools and frameworks to accelerate your own decision-making, to positively influence outcomes and drive results for your organisation.
An intensive, empowering learning experience for you. Strategic impact for your organisation.
Key topics:
Behavioural economics and implications for finance: Explore the key issues around trade, insurance and risk perception.
Planning over time: Dig deep into issues such as procrastination, credit markets, housing, saving and retirement.
Limited social rationality: Discover winner's curse, social learning, defensive medicine.
Libertarian paternalism and nudges: Look at strategies for influencing people's behaviour and decisions while respecting free will.
How you learn
Behavioural Economics and the Modern Economy is an intensive, five-day learning experience that expertly integrates academic theory and hands-on, practical business application of the concepts and ideas explored. The programme brings together executives and decision-makers from diverse sectors, organisations and geographies at the LSE campus in central London. Together you will explore the concepts using contemporary case studies, group work discussion and highly interactive sessions with faculty. You also benefit from supported networking sessions each day to help you build out your global business connections. The programme is led by LSE faculty, world experts in behavioural economics, psychology and economics, public finance and health economics and behavioural game theory.
View the provisional programme timetable below:
Join our mailing list
Sign up to get more information about Behavioural Economics and the Modern Economy
This programme is designed for:
Executives who want a better understanding of customer behaviour through the application of behavioural economic theory.
Professionals who want to learn how to implement nudging and decision architecture strategies in the real world, though better understanding of human decision-making.
Professionals working in financial markets looking for a grounding in behavioural economics to make sense of market anomalies.
"I have really appreciated immersing myself in these topics over the week, to learn more about the concepts, but also to really see where they fit within my business and within financial services in general."
Aisling Bradfield
Head of Behavioural Science, Score Global Life
At LSE, we understand the complex interconnectedness of the challenges facing our world. As Europe's foremost social science university, we know that it is only by managing this interconnectedness that you can secure sustainability and success in business. All of our world-class programmes for leaders leverage the fullest benefits of our renowned, interdisciplinary expertise – the psychology, the finance, the economic dimensions, and the interplay between them that underscores global business. You emerge with the fully rounded understanding, the integrated mindset and the leading-edge strategic tools to navigate complexity and spearhead meaningful change.
The programme is taught by world experts in behavioural economics.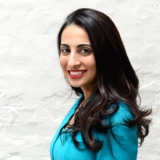 Professor Nava Ashraf
Professor of Economics at LSE, and Director of Research of the Marshall Institute for Philanthropy and Social Entrepreneurship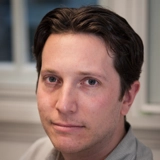 Dr Matthew Levy
Lecturer in Economics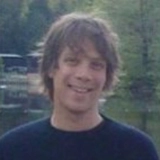 Dr Kristóf Madarász
Associate Professor in Managerial Economics and Strategy
The Department of Economics at LSE is globally acknowledged to be one of largest and best departments in the world. Almost every major intellectual development within Economics over the past fifty years has had input from members of the department, which counts ten Nobel Prize winners among its current and former staff and students.
Fees and entry requirements
Tuition fee: £6,950
This covers all tuition, course materials, daily lunches and networking events. You will receive an LSE certificate of completion at the end of the course.
Entry requirements
All LSE executive education participants are required to have:
Fluency in English.
A good undergraduate degree or significant work experience in a relevant role(s).
Minimum five years' professional experience. Typically our participants have more than ten years' work experience, but we will consider those with less experience who have enjoyed an accelerated career path to a senior level.
Basic knowledge of microeconomics.