LSE Advantage
Understand today. Influence tomorrow.
At LSE Executive Education, we see the world as interconnected.
We are not just another business school. As a leading social sciences university, we believe a multidisciplinary approach and understanding is fundamental to success across sectors, corporations and organisations.
LSE has been a pioneer in providing executive education for professional development since our inception in 1895. Founded to know the causes of things for the betterment of society, LSE's mission remains as relevant today as ever - our global influence extends beyond the business world, with 37 world leaders and 18 Nobel prize winners having taught or studied at LSE.
We take an unashamedly intelligent approach to executive education. Rated number one in the UK by the Research Excellence Framework, our world-class research and outstanding faculty shape the LSE Executive Education learning experience. We forge leaders who shape our world, change-makers who see the power in exploring the cause of things, and executives who know that if you want to influence tomorrow, you need to understand today.
This is the LSE Advantage.
About LSE Executive Education
We spoke to staff and alumni to find out what the benefits of the LSE Executive Education Courses are and what participants can expect from their time in London.
Unashamedly intelligent
"Other schools give you the weather report – we teach meteorology."
LSE has a long-standing mission predicated on academic excellence, to understand the causes of things. This informs what we do, who we are and how we teach.
At LSE, our faculty don't just share knowledge. We empower people to think.
Our executive education participants develop the critical thinking skills to generate, refine and apply new ideas – analytical tools that set them apart, and continue to define them as leaders throughout the entirety of their professional lives. It is no coincidence that among our distinguished faculty and alumni, there are no fewer than 18 Nobel Prize winners.
At LSE, we take an unashamedly intelligent approach to executive education.
No other university in the UK has a higher percentage of research rated 'world-class' by the Research Excellence Framework. Our research is at the cutting edge of global business thinking and informs every aspect of our teaching.
And unlike most other leading business schools, our executive education courses are taught exclusively by our own faculty. Participants on our courses have full, direct and privileged access to interact with some of the foremost thinkers in the world whose work shapes the way we understand global business, today and tomorrow.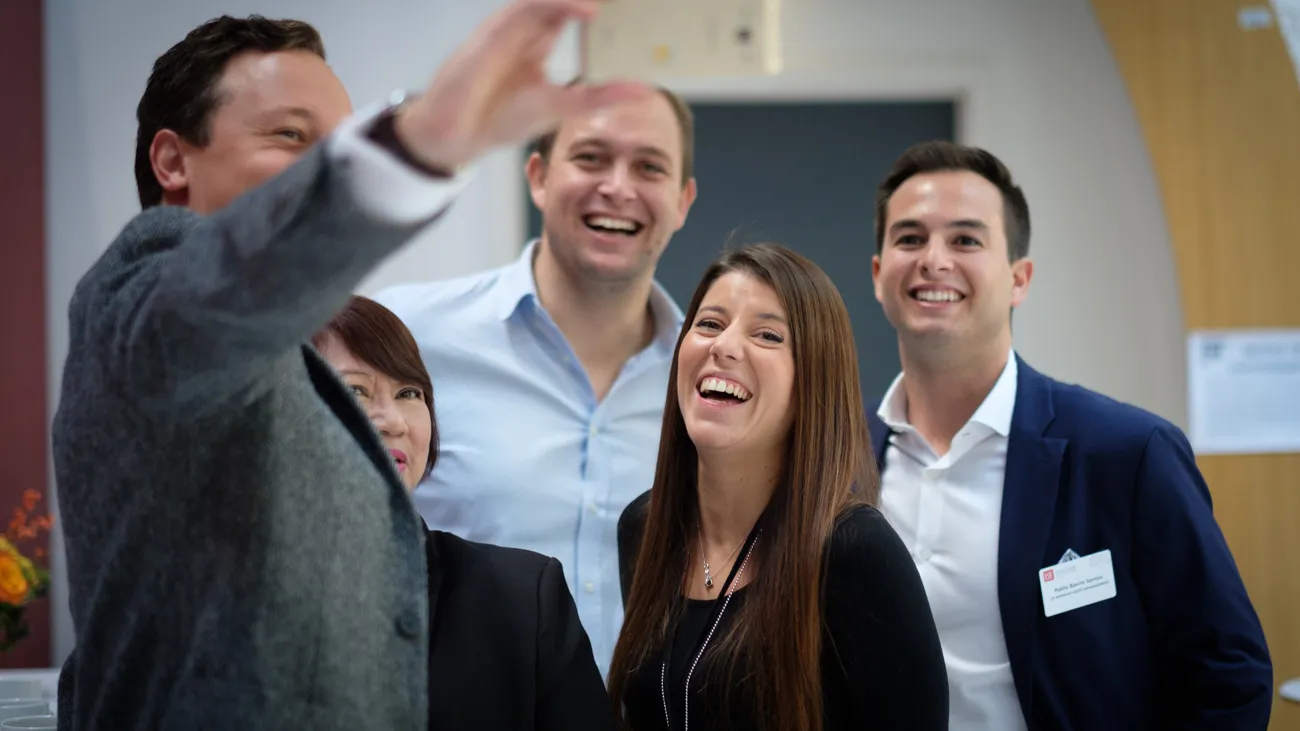 Deeply influential
"LSE faculty and alumni are a community of unique global influence. A distinguished network of change makers – individuals driven by intellectual curiosity and the desire to tackle the most complex issues."
Participants who join an executive education programme at LSE are welcomed into a global network of excellence.
Unlike many other business schools, our influence not only spans global business but also extends far into government all over the world. No fewer than 36 world leaders have studied or taught at LSE.
LSE is a gold standard in many countries, where our alumni are working at the uppermost echelons of both private and public sectors – leaders who are shaping the future of business and society, of political development and economic growth.
Our executive education participants learn from and with some of the most influential people in the world: faculty who are at the forefront of cutting-edge thinking on global business, and peers who are current and future global managers and leaders.
They join a community defined by a depth of influence, excellence and success.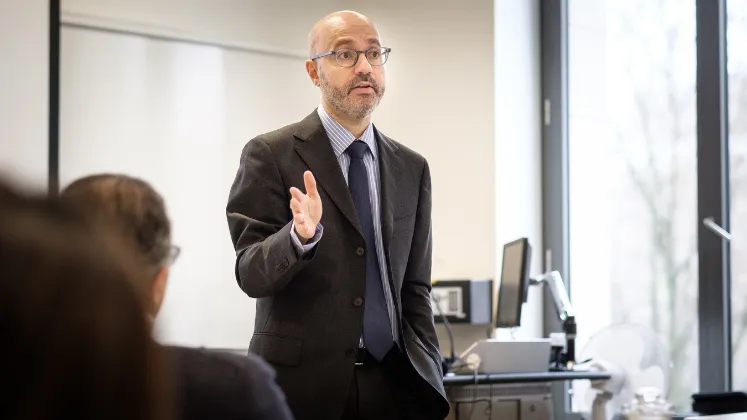 Powerfully interconnected
"The world is not arranged neatly into disciplines or subject areas. Making sense of things means grasping the complex interconnectedness of business, geopolitics and socio-economics. It's about broadening your understanding in order to sharpen your focus."
At LSE we understand the interconnectedness of business, geopolitics and socio-economics. And we know that managing this interconnectedness underpins the success or failure of businesses around the world.
LSE is one of the world's leading social sciences university, and our courses are vastly enriched by an interconnected understanding that extends across the spectrum of social sciences. Our breadth of expertise – in economics, sociology, finance, public policy and more – all of this is distilled into the learning experiences that we deliver in executive education.
This interdisciplinary approach ensures that participants experience a bigger and more integrated picture than is possible at a standalone business school. It delivers a holistic understanding. We enable them to look at the bigger picture. We challenge participants to delve deeper and build a more unified awareness; to make all the connections and see the broader opportunities.
It is our fundamental belief that the broader the base of the pyramid, the higher the apex. And it is our uniquely interconnected approach that develops truly rounded global leaders. In business and beyond.