Key details
Online Certificate Course

Online

8 weeks

8-10 hours per week

Department of International Relations
Managing disruptive technological change has become a central global challenge of the 21st century. Rapid technological change is transforming the way people live and work, and how societies function. The impacts of new technologies (e.g. artificial intelligence, robotics, digital platforms, and social media) are felt widely in business and society: companies need to innovate and adapt at an accelerating pace if they are to stay ahead in the global competition; governments need to address new public policy challenges and redesign regulatory frameworks; and individuals and societies need to deal with novel ethical dilemmas.
The Technological Disruption: Managing the Impact on Business, Society and Politics online certificate course is designed to provide you with the tools to manage your organisation's response to disruption. You'll engage with a broad, multidisciplinary approach to the role that technological innovation plays in modern economies and societies, alongside an international cohort of professionals from diverse industries. Guided by LSE faculty representing a wide range of fields including economics, management, law, media and communication studies, politics and international relations, you'll develop the knowledge needed to identify disruptive technologies and assess their potential impact in your sector. You'll gain new strategies that you can deploy to lead your organisation through the risks and leverage the opportunities associated with technological innovation and disruption.
Gain a multi-disciplinary perspective on the implications and impact of technological disruption and how best to manage this within your organisation
Discover how automation, robotics and AI are impacting and reshaping business, society and politics
Develop an understanding of the vulnerabilities and legal frameworks at work in digital networks, from internet fraud to privacy protection and cybersecurity
Access enhanced strategies to manage the risks associated with technological competition on the global stage
Investigate the role that public policy and regulatory frameworks can play in addressing the ethical dilemmas that technological disruption has surfaced
Learn to identify response strategies for disruptive technological change by drawing on a range of business and social sciences perspectives and relevant analytical frameworks
This online certificate course is 8 weeks (excluding orientation week) with a time commitment of 8-10 hours per week.
Managers interested in developing an effective response to new technologies such as automation and AI.

Entrepreneurs and business owners will gain the skills to understand the role of legislation and policy in addressing ethical questions around disruption.

Business executives will discover strategies for managing the risks associated with global technology competition.

IT professionals will gain a deeper understanding of the vulnerabilities created by innovation, including fraud and cybercrime.

Consultants, public sector professionals, and policy professionals will benefit from the knowledge of how modern technologies are impacting their sector.
"This course has challenged me and continuous to challenge me in my overall thinking and approach to data regulation and consumer protection. The conversation around ethics was of particular importance to me as I found myself questioning and probing even deeper. Meeting and networking with people from across the globe was truly amazing and I enjoyed the ease of the online platform."
LSE Online builds on our 125 year tradition of exploring the interconnected, multidisciplinary nature of our world that shape society and business globally. Since our inception in 1895, LSE has been a pioneer in providing courses for professional development. Our founding commitment is to understand the causes of things for the betterment of society. Never has this been a more important goal than in these times of unparalleled change. We provide you with the insights and skills to think critically and independently. To make the connections, see the greater picture. To shape the future by understanding today. Whatever stage you are in your life and career. Wherever you are in the world.
The design of this online certificate course is guided by LSE faculty, as well as industry experts, who will share their experience and in-depth knowledge with you throughout the course.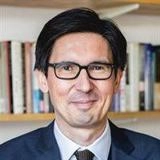 Professor Robert Falkner
Professor of International Relations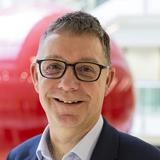 Dr Carsten Sørensen
Associate Professor of Information Systems and Innovation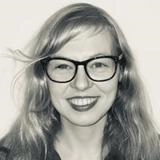 Dr Niamh Dunne
Associate Professor of Law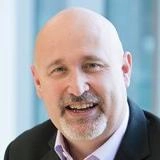 Professor Andrew Murray
Professor of Law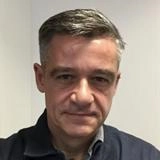 Professor Charlie Beckett
Professor of Practice and Director of Polis, Media and Communications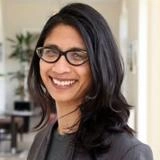 Dr Seeta Peña Gangadharan
Associate Professor, Deputy Head of Department (Research), Department of Media and Communications
The Department of International Relations is one of the oldest as well as largest IR departments in the world, with a truly international reputation. The Department is ranked 2nd in the UK and 4th in the world in the QS World University Ranking by Subject 2023 tables for Politics and International Studies
Fees and entry requirements
Tuition fees: £2,200
Upon successful completion of the course, you will receive an LSE certificate of competence.
Entry requirements
There are no prerequisites for this course.