Key details
Online Certificate Course

Online

10 weeks

8 - 12 hours per week

Department of Management
MBA-ready skills not only set you apart as a working professional or MBA applicant, they also increase your long-term career development potential. As the demand for soft business skills continues to soar, and the contemporary business environment becomes increasingly competitive, working professionals need to gain MBA-level skills in a short amount of time for career growth.
The MBA Essentials online certificate course equips you with holistic business skills to thrive in any business environment, at a fraction of the cost and commitment of a full MBA*. This course balances the knowledge and theory which will enable you to think differently with the practical skills and techniques required to achieve a greater impact and career growth within your organisation. Gaining these skills online and in a short period of time, you're able to continue working whilst you study.
Developed by LSE academics from the Departments of Management and Accounting, this MBA Essentials online certificate course empowers you to make better business decisions as you lead with influence, by focussing on three core pillars of business leadership:
The strategic environment
The financial toolkit
The human element
*Note: this MBA Essentials online certificate course is not the equivalent of an MBA degree. Furthermore, it is a certificate course, not a credit-bearing course.
Identify and maximise your organisation's strategic competitive advantage as you develop your understanding of the strategic environment and the market you operate within
Analyse and optimise the performance of a business using technical business and accounting tools
Use human behaviour insights and leadership frameworks to influence decisions at all levels of your organisation, and externally with investors and consumers, through greater knowledge of human behaviour and decision making processes
This online certificate course is 10 weeks (excluding orientation week) with a time commitment of 8-12 hours per week.
Anyone in a managerial or leadership position, or aspiring towards one
Professionals and specialists who wish to gain holistic business knowledge and soft business skills to progress or transition in their careers
"The course surpassed my expectations in terms of the content, online delivery and time required to complete the modules. The website used for the course is well designed and easy to navigate and the format of the modules is structured and straight-forward in its execution. A summary video is provided each week, which gives you an overview of the learning and of the themes that emerge in the discussion groups. "
LSE Online builds on our 125 year tradition of exploring the interconnected, multidisciplinary nature of our world that shape society and business globally. Since our inception in 1895, LSE has been a pioneer in providing courses for professional development. Our founding commitment is to understand the causes of things for the betterment of society. Never has this been a more important goal than in these times of unparalleled change. We provide you with the insights and skills to think critically and independently. To make the connections, see the greater picture. To shape the future by understanding today. Whatever stage you are in your life and career. Wherever you are in the world.
The design of this MBA Essentials online certificate course is guided by LSE faculty, as well as industry experts, who will share their experience and in-depth knowledge with you throughout the course.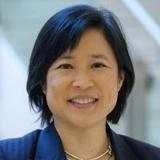 Professor Connson Locke
Professorial Lecturer in Management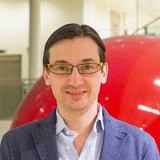 Dr Jordi Blanes i Vidal
Associate Professor of Managerial Economics and Strategy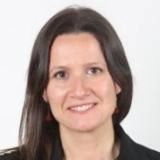 Dr Barbara Fasolo
Associate Professor of Behavioural Science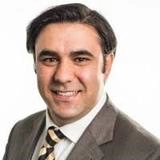 Khamid Irgashev
Guest Teacher, Accounting
The Department of Management at LSE is a world-class centre for research and education in business and management, that draws fully on the LSE tradition of inter-disciplinary academic excellence. Ranked #5 worldwide for social sciences and management by the QS World University Rankings (2023) and #2 in the UK by percentage of overall four and three star in the most recent Research Excellence Framework (REF 2021), the department informs and inspires the very best in management in practice by challenging and enhancing understanding of people, teams, organisations and markets, as well as the economic, psychological, social, political and technological contexts in which they operate worldwide. 
Fees and entry requirements
Tuition fees: £3,200
Upon successful completion of the course, you will receive an LSE certificate of competence.
There are no formal prerequisites for this course. However, basic business acumen and numerical proficiency is recommended.