Key details
Online Certificate Course

Online

6 weeks

8-10 hours per week

Department of Management
Learn to strategically manage and deploy service automation technologies to solve real-world business problems
Automation technology is a growing priority for businesses, with Robotic Process Automation (RPA) being the fastest-growing segment of the global enterprise software market.
With this course, explore how automation technologies are changing the way businesses seek to increase productivity, profitability, and customer satisfaction. You'll gain an understanding of the technology underpinning Robotic Process Automation (RPA), Cognitive Automation (CA), and Artificial Intelligence (AI), and explore their capabilities and applications across industries.
You'll examine the challenges and implications of an increasingly automated workplace, and understand how best to strategically manage automation in your own business. You'll also learn how to practically and ethically deploy it for business purposes, and investigate how intelligent automation can be applied for social good.
Gain a comprehensive understanding of what service automation technologies do, how they are developing, and how to apply them strategically within your business
Build an awareness of the challenges in the implementation of these technologies, and the wider implications of an increasingly automated workplace
Propose ways in which service automation technologies can be used to solve real-world business problems
Gain a firm understanding of how to ethically deploy automation technologies for social good
Learn the critical success factors necessary for the practical implementation and management of these technologies at scale
This online certificate course is 6 weeks (excluding orientation week) with a time commitment of 8-10 hours per week.
Operational leads, general managers, analysts, consultants, business executives, team leaders, and senior managers who are leading or exploring innovation, market competitiveness, automation, and digitalisation, and need a comprehensive understanding of automation potential in business.
Senior and junior professionals, analysts, leads and managers who are already implementing, or wanting to deploy, automation technologies in their organisation for enhanced business processes
Professionals who work in industries that are likely to benefit from automation technologies looking to gain comprehensive knowledge of the automation process and practical insight into the opportunities and risks involved
"I feel I have walked away with a thorough understanding of the origin and the theory but, more importantly, how this can be applied to the modern enterprise and provide a sustained competitive advantage for all stakeholders. The online learning experience provided a good balance of material which encompassed a wide range of research, real-world examples from large enterprises, and video interviews from successful practitioners of service automation technologies."
LSE Online builds on our 125 year tradition of exploring the interconnected, multidisciplinary nature of our world that shape society and business globally. Since our inception in 1895, LSE has been a pioneer in providing courses for professional development. Our founding commitment is to understand the causes of things for the betterment of society. Never has this been a more important goal than in these times of unparalleled change. We provide you with the insights and skills to think critically and independently. To make the connections, see the greater picture. To shape the future by understanding today. Whatever stage you are in your life and career. Wherever you are in the world.
The design of this online certificate course is guided by LSE faculty, as well as industry experts, who will share their experience and in-depth knowledge with you throughout the course.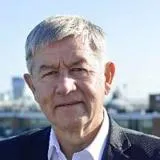 Professor Leslie Willcocks
Emeritus Professor of Work, Technology and Globalisation
The Department of Management at LSE is a world-class centre for research and education in business and management, that draws fully on the LSE tradition of inter-disciplinary academic excellence. Ranked #2 worldwide for business and management by the QS World University Rankings, the department informs and inspires the very best in management in practice by challenging and enhancing understanding of people, teams, organisations and markets, as well as the economic, psychological, social, political and technological contexts in which they operate worldwide. 
Fees and entry requirements
Tuition fees: £2,100
Upon successful completion of the course, you will receive an LSE certificate of competence.
Entry requirements
There are no prerequisites for this course.