Key details
Online Certificate Course

Online

6 weeks

7-10 hours per week

Department of Health Policy
The events of 2020 have highlighted a pressing need to better understand the weaknesses and inequalities within and between health systems globally, as well as the value of a multidisciplinary approach to pandemics. By identifying areas for improvement, governments, the healthcare sector, and civil society can prepare for future large-scale health challenges that would require urgent mobilisation of resources.
The Analysing Health Systems: Lessons From COVID-19 online certificate course draws on a multidisciplinary perspective that highlights the broader social, economic, and political complexities influencing a country's approach to an international health crisis, using the COVID-19 pandemic as a case study. Over six weeks, you'll gain a comprehensive understanding of the technical aspects of the global health system, while examining the strategies employed to facilitate high-quality and equitable healthcare. You'll also explore the multifaceted issues underpinning and facing contemporary health services. Throughout the course, you'll develop the skills to think critically and creatively about healthcare initiatives and policies, and to build robust systems ready to deal with health crises in the future.
This course has been designed by faculty from the Department of Health Policy at LSE, which aims to influence and improve how health policy and systems are designed, implemented, and evaluated. Through multidisciplinary research and teaching, the Department has made substantive contributions to health planning and delivery on the global stage.
Gain a nuanced understanding of the economic, social, political, and policy structures that influence the readiness of health systems to withstand a pandemic
Learn how to technically assess health system performance, use the insights, and explore the potential of data integration to better manage current and future healthcare needs
Acquire an analytical view of the impact COVID-19 has had on health systems, and realise the extent to which factors such as resource constraints and funding will shape global response
Develop a comprehensive toolkit of strategies and tactics to repair ailing health systems in order to deliver high-quality and equitable care on both a local and global scale
This online certificate course is 6 weeks (excluding orientation week) with a time commitment of 7-10 hours per week.
Professionals who occupy senior-level management and leadership positions in various types of organisations involved in healthcare service delivery.

Those who play a key role in public health policy and systems analysis, and development.

Civil servants, policymakers, researchers, and advisors.

Medical professionals will have the opportunity to validate their existing experience, while networking with a global cohort of peers.

Public health and hospital administrators will develop the expertise to analyse past response frameworks and better prepare for the future.
"This course is timely, well organized, and pragmatic, and involves the right amount and mix of learning materials. It has the potential to benefit anyone who is interested in understanding the multiple and complex challenges health systems face not only in time of a crisis, but more broadly when building sustainable and resilient health systems. The course takes a multidisciplinary perspective and fosters critical and creative thinking, which from my experience is key to policy- and decision-making."
LSE Online builds on our 125 year tradition of exploring the interconnected, multidisciplinary nature of our world that shape society and business globally. Since our inception in 1895, LSE has been a pioneer in providing courses for professional development. Our founding commitment is to understand the causes of things for the betterment of society. Never has this been a more important goal than in these times of unparalleled change. We provide you with the insights and skills to think critically and independently. To make the connections, see the greater picture. To shape the future by understanding today. Whatever stage you are in your life and career. Wherever you are in the world.
The design of this online certificate course is guided by LSE faculty, as well as industry experts, who will share their experience and in-depth knowledge with you throughout the course.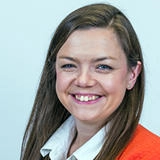 Dr Clare Wenham
Assistant Professor of Global Health Policy
Dr Miqdad Asaria
Assistant Professorial Research Fellow, LSE Health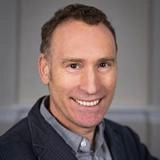 Professor Andrew Street
Professor of Health Economics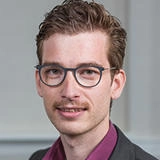 Dr Rocco Friebel
Assistant Professor of Health Policy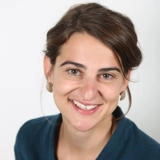 Dr Irene Papanicolas
Associate Professor of Health Economics
The Department of Health Policy at LSE trains and inspires people passionate about health by advancing and challenging their understanding of health systems and the social, economic and political contexts in which they operate. The Department is devoted to excellence in multidisciplinary teaching, with an emphasis on health policy, health economics and management in the health sector. Its mission is to influence and improve health policy design, implementation and evaluation, and to strengthen health policy governance around the world by applying rigorous social science research to existing and emerging national and global health challenges.
Fees and entry requirements
Tuition fees: £1,800
Upon successful completion of the course, you will receive an LSE certificate of competence.
Entry requirements
There are no prerequisites for this course.